What a night, what a gala!
Thank you for your enthusiastic support of the KCRep 2022 Gala. You helped us raise nearly $420,000! Your support of this annual event will help KCRep be a catalyst for a culturally vibrant, equitable, and thriving Kansas City, and we couldn't do it without you. THANK YOU.
KCRep Gala 2022 created so many memories we will never forget: The exciting live auction, led by Scott Jones, where we saw an entire table decide to purchase Cabo trip packages together! The riveting and wonderful performances from PigPen Theatre Co., Calvin Arsenia, Sam Wells, and Vanessa Severo! The surprise auction package of an exclusive dinner with Andrea Bocelli at his Italian estate! The truly magical setting of the Hotel Kansas City Tudor Room, where our guests were spangled in stunning stained glass light! It was an evening to remember.
Thank you, again, and we look forward to seeing you at the KCRep 2023 Gala!
View the full Photo Gallery
Photos by Kyle Rivas

6:00pm
The event (and the fun) begins!
6:45pm
Opening Entertainment – guests will attend one of two mini performances by local artists while enjoying the appetizer course and a welcome beverage.
7:00pm
Mingle while you make your way to the main event!
7:45pm
Welcome by Event Chairs
State of KCRep Address
Live Auction
Mission Moment
Fund A Need
8:45pm
Closing Remarks and Raffle Drawing
Exclusive Performance by PigPen Theatre Company
9:15pm
Event concludes – get home safe!
9:30pm
Cocktails on the Rooftop for VIP Sponsors
2022 Gala Chairs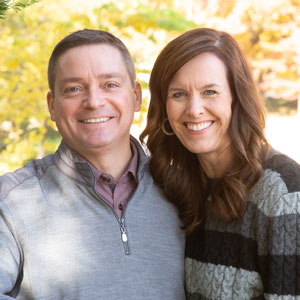 Hayley Hanson and Todd McGuire
2022 Vice Chairs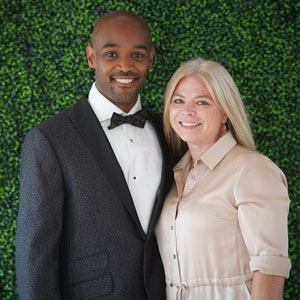 Drs. Jessica and Benjamin Stone
Meet the Performers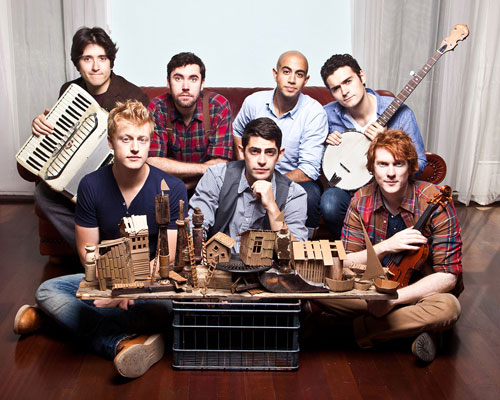 PigPen Theatre Co. began creating their unique brand of theatre, music, and film as freshmen at the Carnegie Mellon School of Drama in 2007. They have since performed, produced, and licensed their original plays in New York City and all over the world – earning them critic's picks from The New York Times, Time Out New York, Chicago Tribune, Chicago Sun-Times, Boston Globe, and many more, ranking them in the top ten theatrical events of 2011, 2012, 2013, and 2016. They were the first group to win the NYC Fringe Festival's top honor for a play two years in a row (2010/11) and have gone on to win IRNE (2012, 2015) and Jeff Awards (2014) for their theatrical productions. In 2016, Sir Trevor Nunn invited PigPen to be a part of his first American acting company for a production of Shakespeare's "Pericles".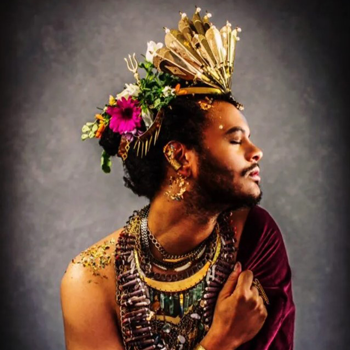 Voted Kansas City's Best Musician 2018 and 2019 (PitchKC), and featured on Billboard, NPR.org, NEWNOWNEXT, Pride.com, and GRAMMY.com, singer and harpist
Calvin Arsenia
has built a reputation for turning the arts world on its head.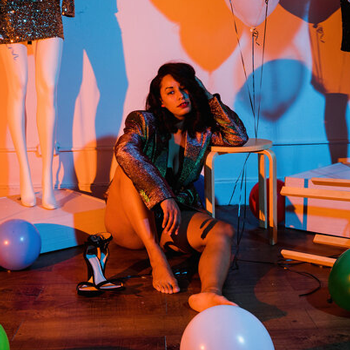 The delicate pairing of
Sam Wells
fiery voice and her baritone ukulele will steal your heart.Through the use of her looper pedal, she graduates the traditionally light and beachy instrument into a Jazz – Rock force with ease.
2022 Gala Sponsors
Celebration

Ovation

Spotlight





Encore
Sarah & Jon Baum
Blue Cross and Blue Shield of Kansas City
Herb & Bonnie Buchbinder
Burns & McDonnell
Commerce Bank
Bunni & Paul Copaken
Ford Motor Company Fund
H&R Block
Laura & David Hall
Halls Kansas City
Hayley E. Hanson & Todd McGuire
Husch Blackwell LLP
Ewing Marion Kauffman Foundation
JE Dunn Construction Company
Mary & Mark Jorgenson
KPMG, LLP
Mariner Wealth Advisors LLC
Debra & Allen Parmet
Polsinelli PC
Richard J. Stern Foundation for the Arts
Seaboard Corporation
Stinson LLP
Bert & Sue Trucksess
UMB Financial Corporation
University of Kansas Physicians/Community Department
Patron
Dana Abraham & Chuck McCann
American Century Investments
Ivan & Karla Batlle
Ann Kaufmann Baum
Anne & Bill Blessing
Cathi & David Brain
CommunityAmerica Credit Union
Copaken Brooks
Country Club Bank
Rick & Barbie Dierks
Andrew & Sheryl Kaplan
Mike & Candis Lochmann
Bill & Barbara Nelson Family
Ovation TV
Roshann Parris & Jeff Dobbs
Jo Ann & William D. Sullivan
University of Kansas Health System – Broadmoor
VanTrust Real Estate
Susan & Jason Waldron
Teresa & Tom Walsh
Special Thanks
Barkley, Inc.
Chappelow Events
Hotel Kansas City
Rivas Media
UMKC
Maurice Watson