Mar 31, 2022

–

Apr 16, 2023
KCRep is more than just a stage, we're your theatre!
the ripple, the wave that carried me home Community Tour
KCRep for All brings the magic of live theatre to you! Presenting free world-class theatre throughout Kansas City, KCRep for All is our community tour. You'll see the same stories from our stages come to life in community centers, public libraries, and senior centers throughout our region. Performing the same script as seen on our mainstages, the show is re-staged and re-imagined to be performed for you in your neighborhood.
KCRep for All breaks down economic and geographic barriers and makes our theatre walls more permeable as we travel across Kansas City to meet people where they are. This program is inspired by The Old Globe's Globe for All program in San Diego.
2022-23: the ripple, the wave that carried me home
Written by:
Christina Anderson
Directed by:
Khanisha Foster
A moving exploration of a family's response to injustice and a daughter's reckoning with her political inheritance.
Janice's parents are prominent activists fighting for the integration of public swimming pools in 1960s Kansas. As injustice penetrates the warm bubble of her childhood, Janice grows apart from her family and starts a new life far away. When she receives a call asking her to speak at a ceremony honoring her father, she must decide whether she's ready to reckon with her political inheritance and a past she has tried to forget. A deeply moving story about justice, legacy, memory and the ultimate challenge of forgiveness.
Tour Stops
Thurs., April 6, 6:30 p.m.
Southeast Community Center
4201 E. 63rd St., Kansas City, MO 64130
Fri., April 7, 1:00 p.m.
West Wyandotte Library
1737 N. 82 St., Kansas City, Kansas 66112
Fri., April 7, 7:00 p.m.
Eisenhower Middle School
2901 N. 72 St., Kansas City, Kansas 66109
Sat., April 8 , 3:00 p.m.
Gregg Klice Community Center
1600 E 17th Terrace, Kansas City, MO 64108
Free Community Meal at 2:00pm
Tues., April 11, 6:00 p.m.
Central Library
14 W 10th St, Kansas City, MO 64105
Wed., April 12, 6:00 p.m.
North-East Library
6000 Wilson Ave, Kansas City, MO 64123
ASL Signed Performance
Thurs., April 13
Newhouse Shelter
Private show for residents only
Fri., April 14
Veteran's Community Project
Private show for VCP community
Sat., April 15
Morningstar Youth and Family Life Center
Private Show for Morningstar Community Members
Sun., April 16, 3:00 p.m.
Mattie Rhodes Center
1701 Jarboe, Kansas City, MO 64108
Tour Merch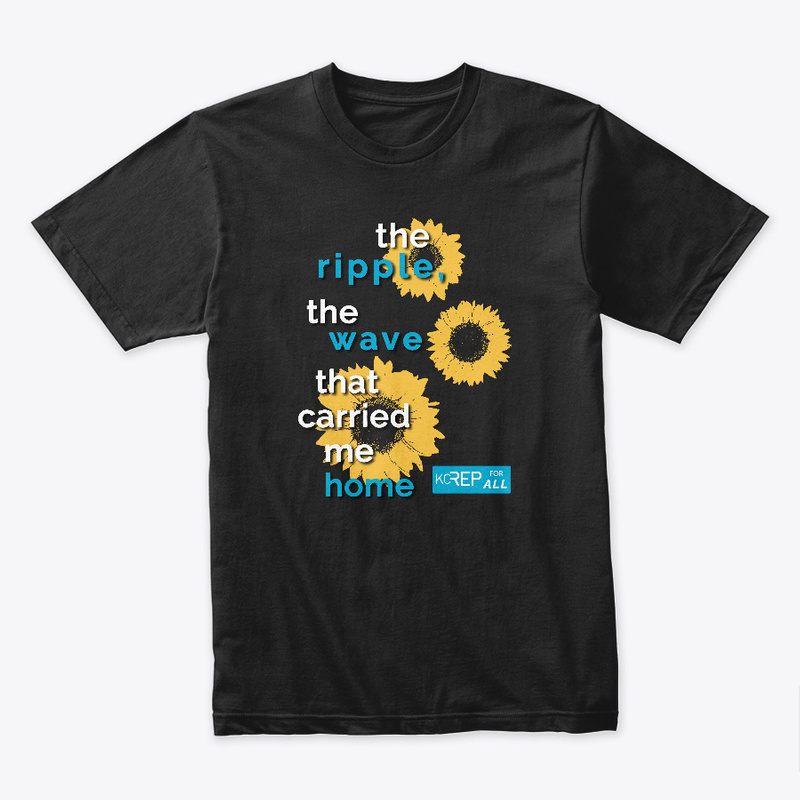 Tour History
Thanks to our 2022/23 tour sponsors

This project is suppoted in part by the National Endowment for the Arts. To find out more about how National Endowment for the Arts grants impact individuals and communities, visit www.arts.gov.
KCRep is presenting the ripple in partnership with the Missouri Humanities and with support from the Missouri Humanities Trust Fund.
Thanks to our 2022/23 community partners