Mission
To inspire, entertain, and open minds by creating transformative theatre experiences for all.
Vision
KCRep will be a catalyst for a culturally vibrant, equitable, and thriving Kansas City by connecting artists and audiences in a welcoming environment that fosters wonder, curiosity, and understanding.
Our values
Empathy
We empathize with those around us, and we prioritize an environment grounded in empathy and generosity of spirit.
Inclusion
Through our ongoing Inclusion, Diversity, Equity, and Anti-Racism work, we welcome and include everyone. We are respectfully curious about others. We meet people where they are. We are committed to creating a more inclusive American Theatre for all.
Openness
As individuals, teammates, and as an organization, we open our minds and hearts to new ideas, hard conversations, challenges, and growth.
Collaboration
We prioritize building a connected and united team. We collaborate internally and externally to demonstrate our commitment to equity and representation and to share stories respectfully and joyfully on stage.
Innovation
We create art, and community. We value the innovation it takes on and off stage to support this work.
Our History
For over 50 years, Kansas City Repertory Theatre (KCRep)/Missouri Repertory Theatre (MRT) has been a source of inspiration to thousands of our nation's best artists and to millions of Americans in Kansas City and beyond. KCRep productions, especially large-scale collaborations with UMKC, such as the co-production of plays in KCRep's OriginKC: New Works Festival, provide opportunities for theatre students to work side-by-side with professional actors, designers, and directors. It is this partnership, based on a shared belief in quality education and stage artistry, which prepares students to take on the rigors and demanding standards of professional theatre.
Dr. Mac during the construction of Spencer Theatre in 1978. Photo courtesy of KCRep Archives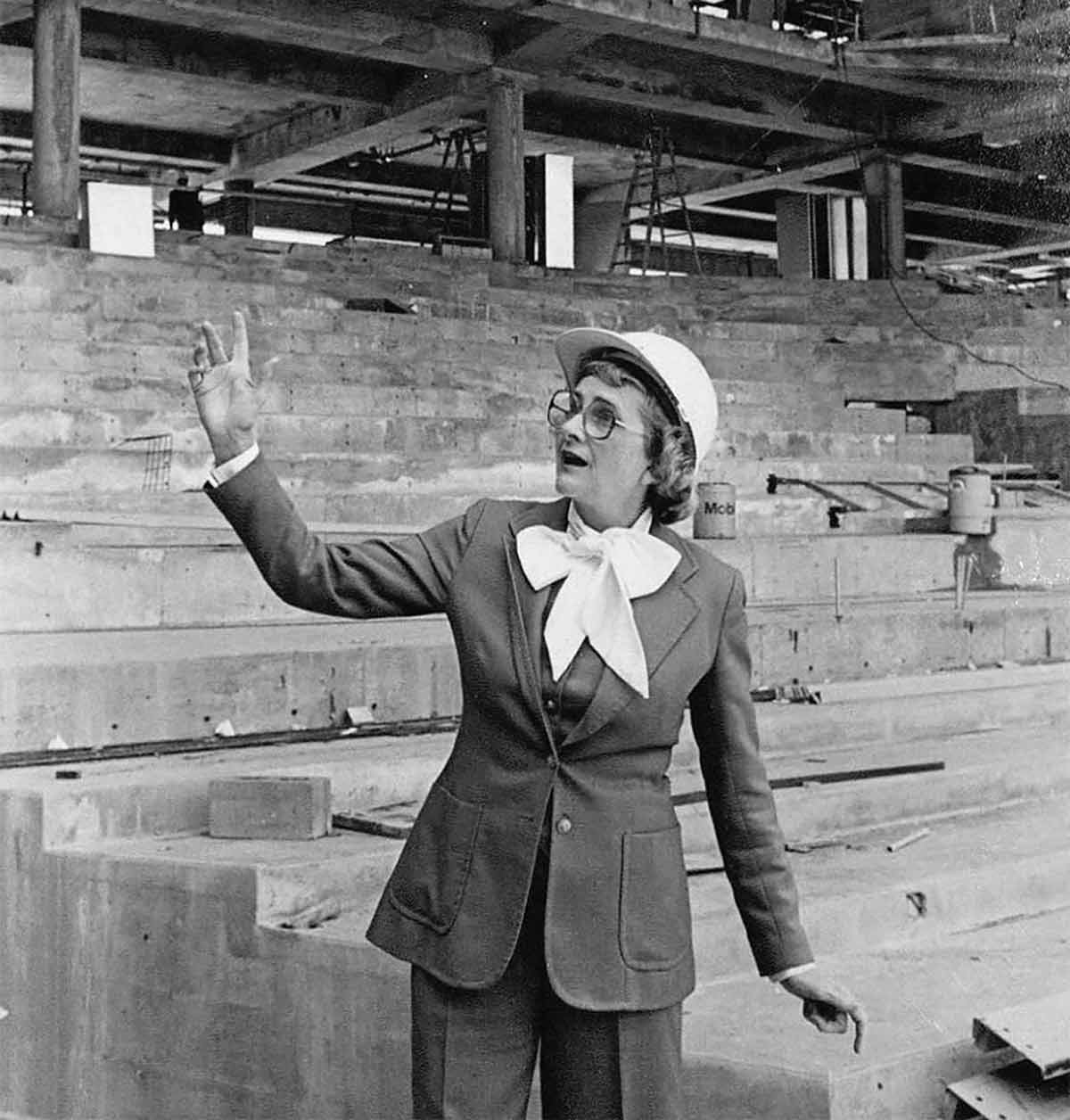 1964-1985
Missouri Repertory Theatre was founded in 1964 by Dr. Patricia A. McIlrath, who is among a select few pioneers of the regional theatre movement who believed that theater could change the world and could change our town. Kansas City's citizens continue to benefit from Dr. Mac's passionate commitment to artistic excellence, innovation, education, and community transformation. Under her direction, Kansas City's theatre fans enjoyed many memorable shows, including an unforgettable production of 
The Life and Adventures of Nicholas Nickleby
 in 1983.
KCRep's 1989 production of The Life and Adventures of Nicholas Nickleby. Photo courtesy of KCRep Archives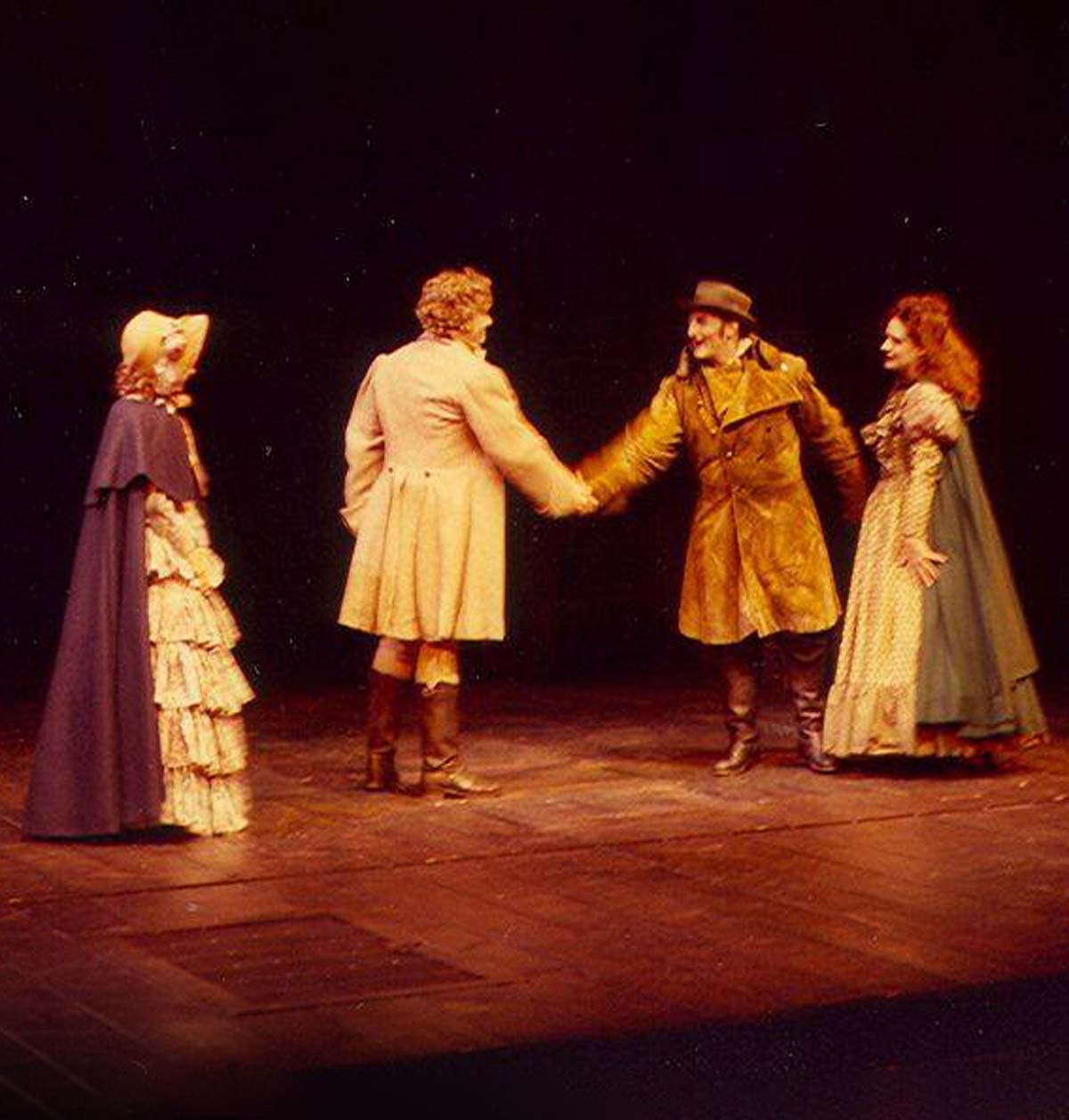 1986-1999
Following Dr. Mac's retirement in 1985, George Keathley was appointed as Artistic Director. During his tenure, and through his partnership with Executive Director James D. Costin, MRT was established as the pinnacle of artistic achievement for local theatre artists, creating a legacy of excellence through work in the civic community and with legendary MRT productions such as
Dracula
and
Richard III
.
Executive Director James Costin and Artistic Director George Keathley. Photo by Don Ipock.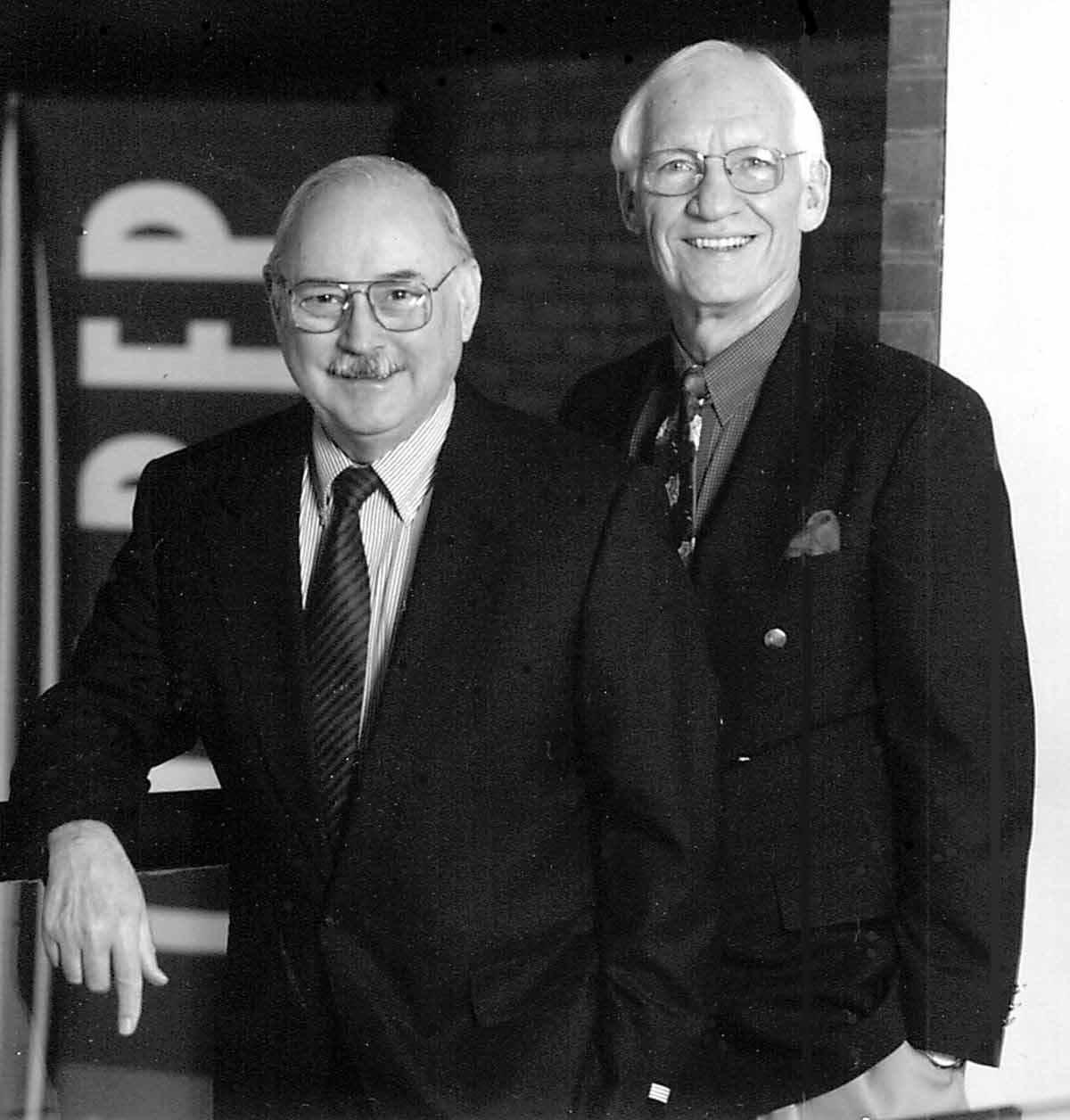 2000-2007
In 2000, Peter Altman joined MRT as Artistic Director for a seven-year tenure. His vision included laying the groundwork to more aggressively promote the city as a center for nationally recognized theatre artists, and he spearheaded changing the theatre's name to Kansas City Repertory Theatre in 2006 to help achieve this goal. He also helped create KCRep's second permanent performance venue, Copaken Stage, in downtown Kansas City's Power & Light District.
Artistic Director Peter Altman. Photo courtesy of KCRep Archives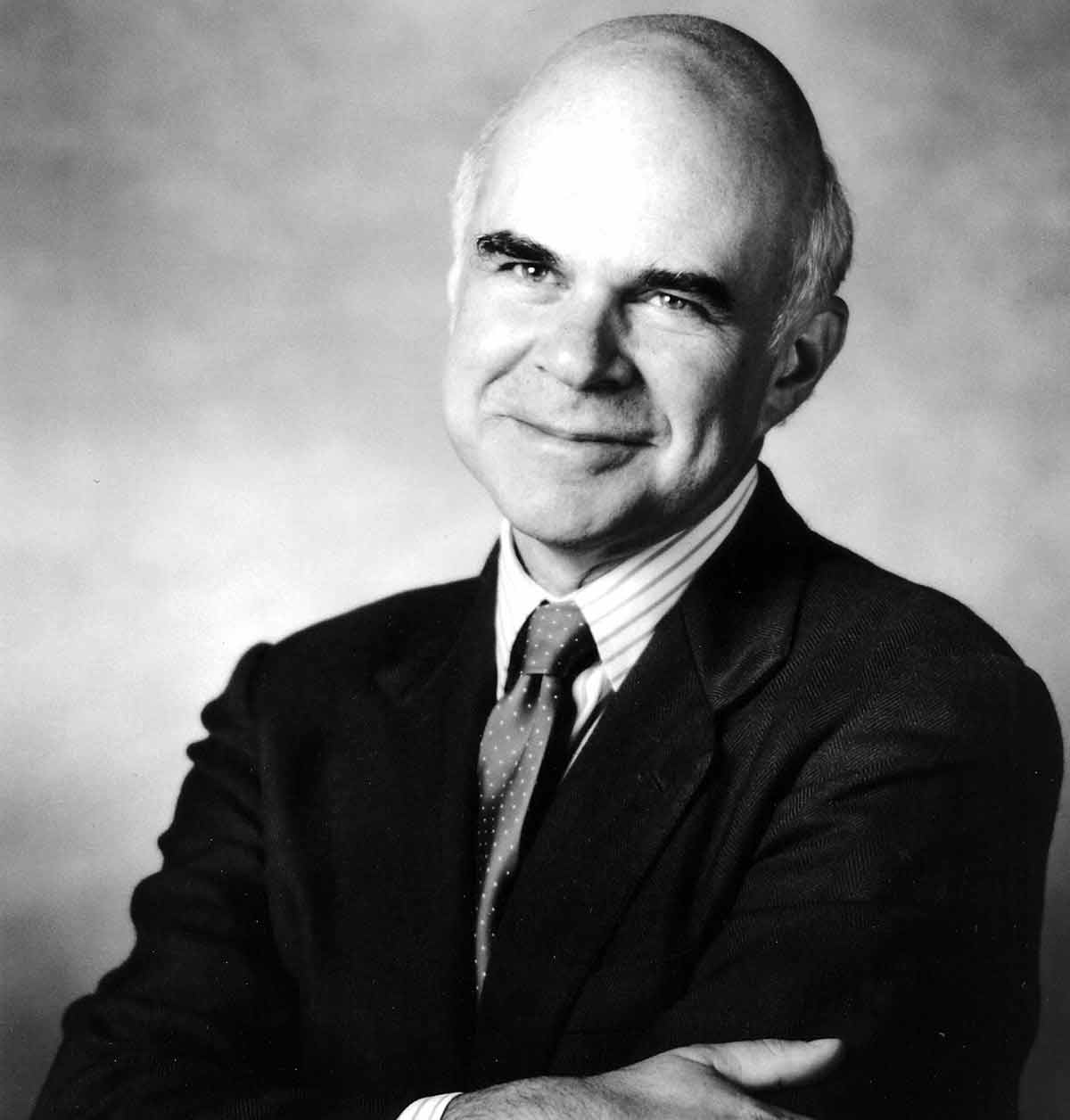 2008-2012
Eric Rosen joined as Producing Artistic Director in 2008. During his tenure, he was instrumental in cultivating a national reputation and brand for KCRep and the city as a destination for reimagined classics such as
Into the Woods
 and 
Evita
, and critically-acclaimed new works, including 
Venice
 and 
Between the Lines
.
Mariand Torres and company in Eric Rosen's Evita. Photo by Cory Weaver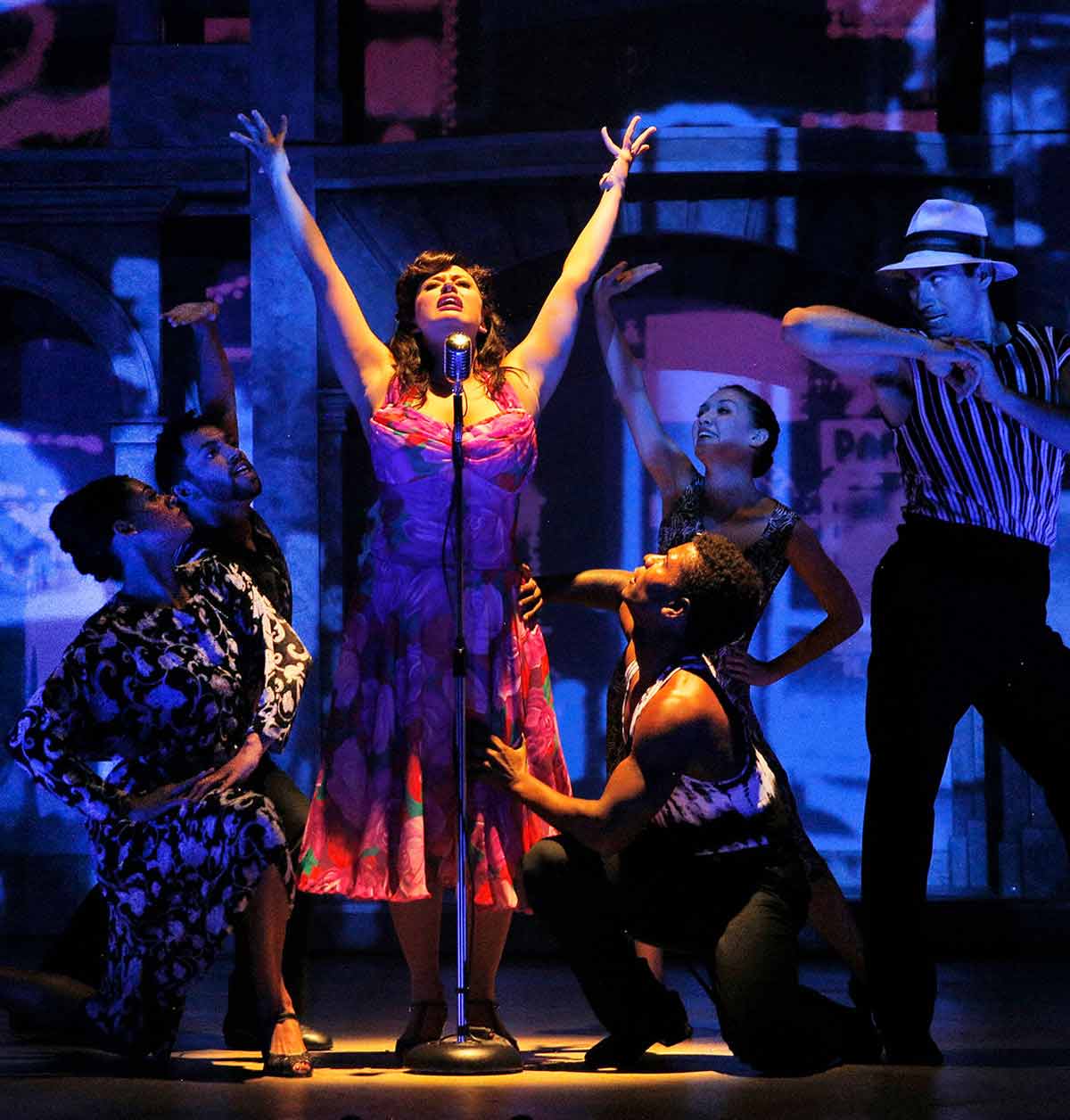 2013-2018
In 2013, KCRep returned to the co-CEO structure when Rosen was partnered with Executive Director, Angela Lee Gieras. Together, they led the company through a successful campaign and renovation of Spencer Theatre, rebranded the organization, and crafted a five-year $5 million campaign that increased investment in audiences, new works, and education. The OriginKC: New Works Program, including a festival and the Monday Night Playwright Series, came to fruition.
Executive Director Angela Gieras and Artistic Director Eric Rosen. Photo by Don Ipock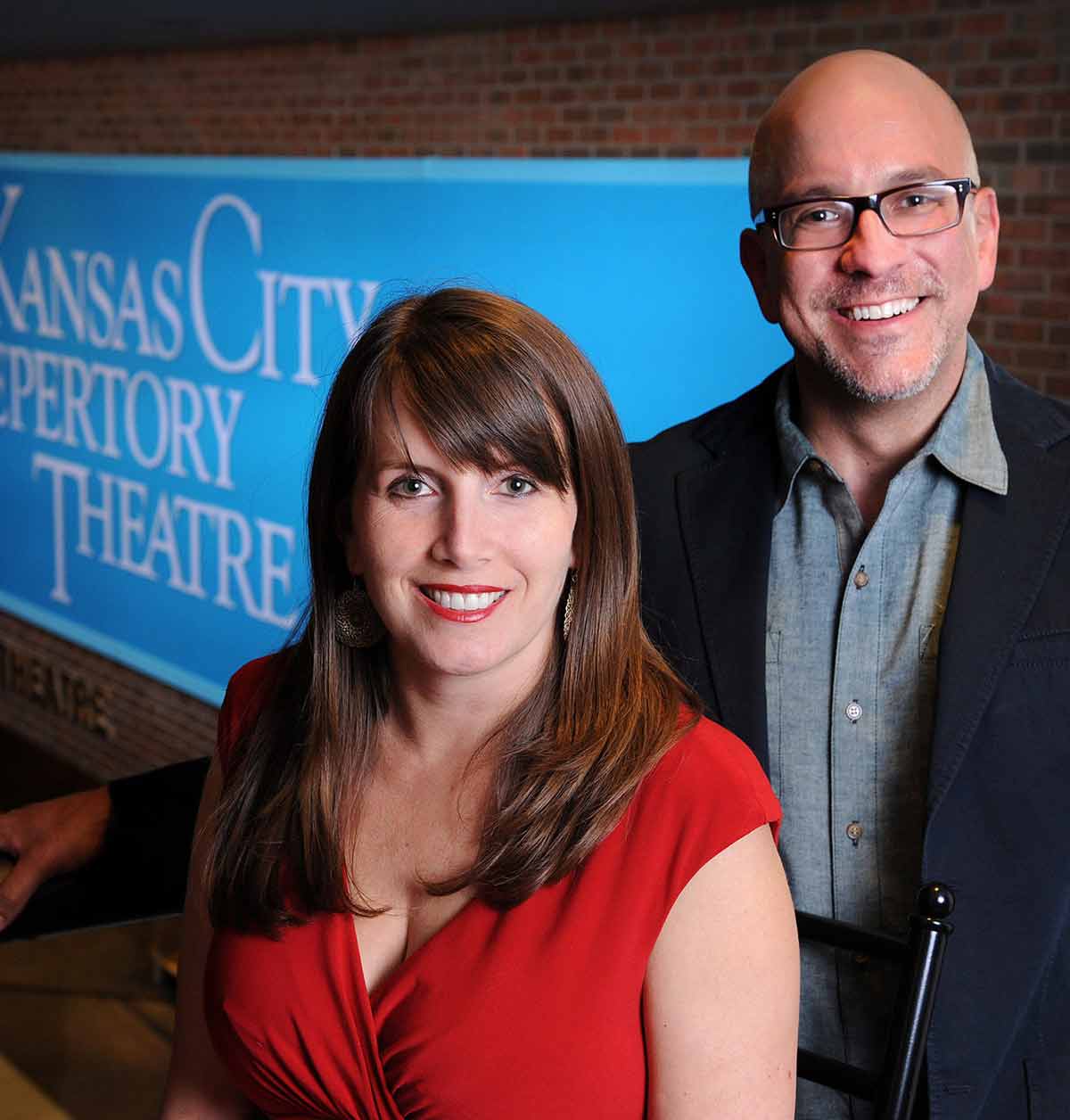 2019-Today
Director, producer, and educator Stuart Carden joined KCRep as its fifth Artistic Director in September 2019. He is deeply committed to centering KCRep in this region. He looks forward to celebrating stories and creating initiatives both on stage and in the community that provide greater access and reflect the passions, curiosities, and stories of the diverse communities that make KC such a vibrant city.
KCRep Artistic Director Stuart Carden and Executive Director Angela Gieras. Photo by Ashley Elwell