Treat your clients, family, and friends to the magic of live theatre!
Let us help you make your special occasion an unforgettable event. Your group will be dazzled by our thought-provoking and groundbreaking shows, and will enjoy the special access that comes with our group packages.
Booking an event is as easy as 1 – 2 – 3!
1. Order Tickets
Groups of NINE or more receive deep discounts and early access to KCRep's regular season shows as well as our beloved holiday favorite A Christmas Carol.
2. Plan Your Party
Cocktails and conversation before or after the show – we offer options for all sizes of groups in our chic and modern Donor Lounge. Your group will have a private place to relax during intermission as well!
3. Enjoy The Show
Once you arrive at the theatre, our talented and charming staff will take care of your every need.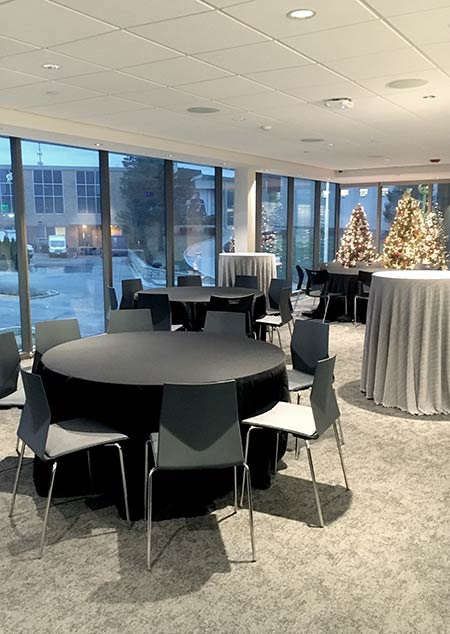 Show your employees and clients how much you care! 
Skip the fruit cake this holiday season – our group packages are the perfect way to reward your business clients and hardworking employees alike with an unforgettable experience – live theatre! We offer concierge service to make sure everyone receives the extraordinary service that they deserve.
No matter the mood you're going for, we'll work with you to make your event uniquely your own. Preferred caterers and bartenders are available to assist with your event.
Ready to start start planning your next great event at KCRep? Please provide us with information so that we can put together a group package that fits your needs!