Tickets and Tables NOW available!
Get yours and feel like a VIP at this year's annual gala.
Dress up, drink, and be merry on Friday, March 31st, 6pm at The Abbott.
Valet parking and a 3-course meal are included • Business Casual/Cocktail attire suggested.
Reserve your Tickets and Tables now!
With special appearances by Event Emcees, Eileen Rivera and Vanessa Severo, and music by Jessica Paige.
2023 Gala Chairs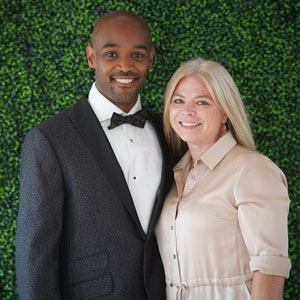 Drs. Jessica and Benjamin Stone
Vice Chairs
Jessica & Matt Ralston
Kerri Reisdorff
For more information about sponsorship please email gala@kcrep.org or contact Director of Development MaryLee Guthrie at guthrieml@kcrep.org or 816-235-6107.
Location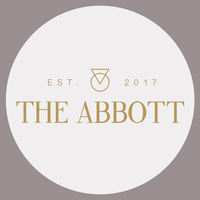 1901 Cherry St., Kansas City, MO 64108
2023 Gala Supporters
Celebration


Ovation


Spotlight


Encore
Blue Cross and Blue Shield of Kansas City
Herb & Bonnie Buchbinder
Burns & McDonnell
Stanley J. Bushman & Ann Canfield
Commerce Bank
Bunni & Paul Copaken
Evergy
Deanna & Greg Graves
H&R Block
Laura & David Hall
Hallmark
Husch Blackwell LLP
JE Dunn Construction Company
Ewing Marion Kauffman Foundation
KPMG LLP
Merriman Foundation
Polsinelli PC
Matt & Jessica Ralston
Richard J. Stern Foundation for the Arts
– Commerce Bank, Trustee
Drs. Jessica & Benjamin Stone
Stinson LLP
Jo Ann & William D. Sullivan
Bert & Sue Trucksess
UMB Financial Corporation
Jayhawk Primary Care at The
University of Kansas Health System
VanTrust Real Estate
Patron
Dana Abraham & Chuck McCann
Karla & Ivan Batlle
Anne & Bill Blessing
CommunityAmerica Credit Union
Country Club Bank
Crux KC LLC/Melea McRae
DeMarche – Tim Marchesi & John Lawrence
FCI Advisors & Midwest Trust
First Business Bank
Dave & Geri Frantze
Dr. Valerie E. Chow & Judge Jon R. Gray (Ret.)
Shirley & Barnett C. Helzberg, Jr.
Mary & Mark Jorgenson
Andrew & Sheryl Kaplan
Barbara and Bill Nelson Foundation
Meggan Newland, M.D. & Jon Henry
Ogletree Deakins Law Firm
Debra & Allen Parmet
Shook, Hardy & Bacon LLP
University of Kansas Health System
Veracity Consulting, Inc.
Susan & Jason Waldron
Table Hosts
Karla & Ivan Batlle and Bill & Regina Kort
Steve & Leigh Eck
Angela & John Gieras
Lisa & Eric Hays and Jennifer Fitzgerald
Chris Hernandez & Paul Monteil
Mosaic Life Care
Kerri Reisdorff
Hillary Stamper
Towner Communications
With Special Thanks to our In-Kind Supporters
Barkley
Bourgmont Winery
Chappelow Events
Steven & Leigh Eck
Christy & William Gautreaux
Hallmark
Sara Hoestje
Leanna Mosher
Lauren E. Tucker McCubbin & Gabe McCubbin
Matt & Jessica Ralston
Rivas Media
Drs. Jessica & Benjamin Stone