OriginKC; KCRep's new works program offers long and short-term support for playwrights, composers, and musicians developing powerful new voices and stories that originate from Kansas City and beyond. The goal is to create a pipeline through our commissions that directly speaks to our mission for supporting diverse stories, community, and multigenerational audiences.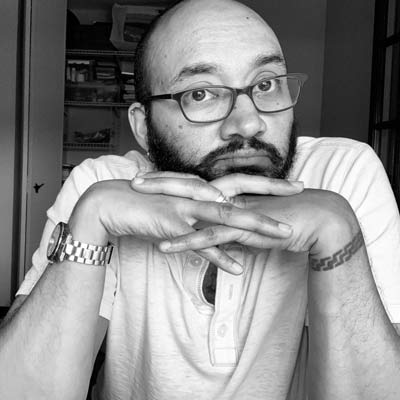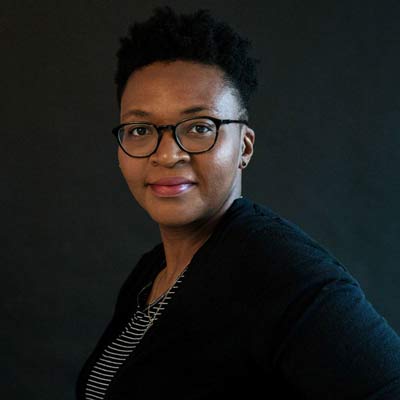 OriginKC will support artists from the seed of an idea through to a world premiere production or offer a second development process toward a second production, that will be on our stages. We intend to engage with a diverse body of playwrights, and musicians, whose work resonates nationally and locally. We will do this through three different avenues under the branding of OriginKC: American Crossroads Residency, Studio Sessions, and Ghost Light.
Each OriginKC: New Works Program will be accompanied by supportive activities for playwrights preparing to mount their new work at KCRep. For our 2022-23 season, KCRep staged the world premiere of Mashuq Mushtaq Deen's Flood. Deen was in residence at KCRep for a rehearsal and performance process that included (in addition to public performances of Flood) a staged reading of one of his new plays in development and participation in community panel conversations. In the spring, the second production of Christina Anderson's the ripple, the wave that carried me home performed at Copaken Stage before embarking on the second annual KCRep for All community-expansive tour. Both Flood and the ripple are OriginKC alums, receiving staged readings in 2020 and 2018, respectively, as part of KCRep's popular Monday Night Playwright Series. Also in the spring of 2023, Peter Pan & Wendy, Lauren Gunderson's new adaptation of J.M Barrie's iconic Peter Pan, was produced with a feminist twist. Gunderson refined her script specifically for KCRep.
OriginKC: New Works programming:
American Crossroads Residency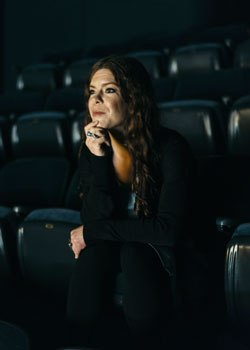 Continuing KCRep's Mission to facilitate meaningful connections with communities, organizations, Individuals and artists in the Kansas City area, American Crossroads Residency will focus on stories that have a commitment to reflecting the vast experiences and perspectives of Kansas City and its people. As part of this vision for an inclusive KCRep we are committed to producing at minimum 50% BIPOC voices on our stages. American Crossroads Residency Program will reflect stories inspired by real-life events, people, and history. Playwrights will have an opportunity to work alongside a dramaturg and invest time and research in KC communities and organizations that will contribute to the storytelling, workshops, and production.
In September 2022, Kansas City Repertory Theatre Artistic Director Stuart Carden announced the launch of the American Crossroads Residency, with Mary Kathryn Nagle as its inaugural playwright resident and the recipient of the first American Crossroads commission. "Ms. Nagle stated, "Having grown up in the Kansas City area, I am thrilled to return home and work with KCRep to tell a Kansas City story about the Indigenous peoples and Native Nations who have shaped Kansas City into the community that Kansas City is today. It's an incredible opportunity, and I'm excited to get started!"
Four Directions Playwright Residency
In partnership with The Great Plains Theatre Commons (GPCT), Tofte Lakes Center, and Tulsa Artists fellowship, KCRep has inaugurated the Four Directions Playwright Residency for Native American playwrights.
In collaboration, each organization creates a weeklong residency for a chosen Native playwright and play, over a one-year timeframe. Each week of development takes place in a different part of the country and provides a different focus for work on the play.
The 2023, inaugural playwright is Maddie Easley. Maddie is a Wyandotte writer, artist, and fundraiser who grew up in Overland Park, KS, was born in Kansas City, and is a proud citizen of the Wyandotte Nation of Oklahoma (Porcupine Clan) who seeks to incorporate her peoples' stories into her artistic mediums to ensure recognition and healing through authentic, vulnerable storytelling.
Maddie Easley will be mentored by the inaugural recipient of KCRep's American Crossroads Residency Program, Mary Kathryn Nagle. Under Mary Kathryn's insightful mentorship, she will focus on creating an original play that involves the history of the Conley Sisters, Lyda, Helena, and Ida, who successfully defended the Huron Cemetery against sale of the land by Congress. This is a Kansas City story about a vital episode in our history that is too little known, and both the Kansas Wyandot Community and the Oklahoma Wyandotte community will be central to this story.
KCRep is committed to two residencies with Maddie Easley that will include community connections, research, and a workshop of the play with a public reading for community members.
Studio Sessions: Stories with music
Studio Sessions will support stories with music that ultimately celebrate our shared humanity and collective resilience as it illuminates the wonder and possibility of our lives. To do this we will be focusing on playwrights, actor musicians, and musicians who are interested in exploring the intersection between music making and theatrical storytelling.
Ghost Light
Continuing our commitment to commissioning local Kansas City writers, Ghost Light: A Haunted Night of Songs and Stories from KC's Cultural Crossroads is a perfect opportunity to learn more about the artists that shape this city. This will focus on haunted stories that weave together storytellers and musicians through short ghost stories from the past, present and future. Kansas City is filled with generations of haunting tales and through these stories we will begin to understand how different cultures have their own ghost stories.
Thanks to our OriginKC program sponsor: