4th Annual Haunted Night of Songs and Stories from KC's Cultural Crossroads
Free frightful fun for the whole family!
Conceived and Directed by:
Stuart Carden
Ghost Light: A Haunted Night of Songs and Stories from KC's Cultural Crossroads is back! Nestled in the dark woods of Roanoke Park (3601 Roanoke Road, Kansas City, MO 64111), we invite you to celebrate the start of Spooky Season with us at this free, frightfully-fun event! Ghost Light features extraordinary musicians, writers, and storytellers that reflect the cultural riches of our KC community, art-making opportunities, and a chance for little-ones to march in the Ghost Light Orchestra and our Haunted Parade. Costumes are encouraged!
Ghost Story Contest

Know of a talented kiddo or teen with a knack for writing? We're partnering with the Kansas City Public Library for a Youth Ghost Story Contest — and the winning stories will be read at the event! Kids ages 10 to 14 are invited to raise some goosebumps – R.L. Stine-style – and share their best original ghost story or spooky poem. Visit their website for more information on how to enter.
Musicians & Writers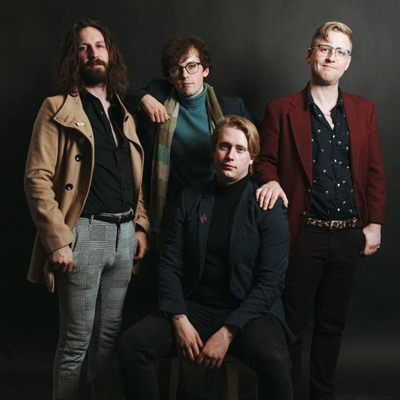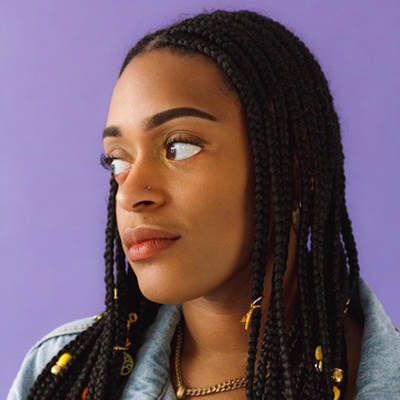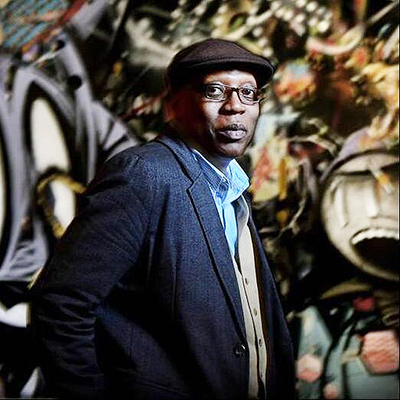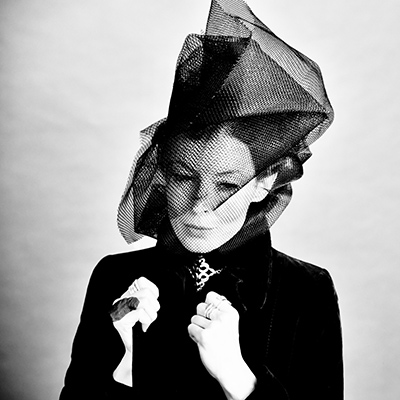 Creative Team & Management
Directed by
Stuart Carden

Associate Director
Karen Lisondra

Environmental Designer
Rafael Toribio

Arts as Mentorship
Brandon Yangmi

Event Coordinator
Mary Honour

MARY SILWANCE
(
Poet
)
KCRep:
debut.
Originally from Egypt, I live in Kansas City where I make my home with three daughters who daily inspire me to evolve. My life trajectory has taken many paths: I have worked as an English teacher, a stay-at-home mom, a farmhand, and a farm to school coordinator. I have worked in environmental education and green infrastructure. I'm currently an herbalism apprentice.
What has been a constant through all those vocations
?
Writing
! I am
an award-winning internationally published writer active in Kansas City's writing scene. I serve on the editorial team of
Kansas City Voices
, conduct
writing
workshops and am a recent attendee of the Bread Loaf Environmental Writers Conference. I also
blog
about environmental issues from the intersection of justice and spirituality and provide ecological
workshops
based on my research, writing and communion with nature. What am I discovering through my rich, varied experiences?
The imagination at play is emancipatory medicine through which we create community: with ourselves, each other, and Earth. marysilwance.com
GLENN A. NORTH (Poet) KCRep: debut.  
Glenn North, Director of Inclusive Learning & Creative Impact 
Glenn North has over 20 years of experience in museum education along with working with numerous arts and culture institutions and nonprofit organizations. Born and raised in Kansas City, Missouri. He attended Lincoln University in Jefferson City, Missouri, majoring in English and completed his undergraduate degree in English at Rockhurst University. He later received an MFA in Creative Writing with an emphasis in poetry at the University of Missouri – Kansas City. His career in museums began in 2003 at the American Jazz Museum as the Poet-in-Residence and Education Manager. In 2013 he became the Director of Education and Public Programs at the Black Archives of Mid-America. Prior to joining the Kansas City Museum staff, Glenn was the Executive Director of Bruce R. Watkins Cultural Center and State Museum. His interest in poetry and youth advocacy led him to establish the Kansas City chapter of the Louder Than A Bomb Youth Poetry Festival while also serving as the festival's Artistic Director. He is the author of City of Song, a collection of poems inspired by Kansas City's rich jazz tradition. He is a Cave Canem fellow, a Callaloo creative writing fellow and a recipient of the Charlotte Street Generative Performing Artist Award. His ekphrastic and visual poems have appeared in art exhibitions at the Nelson-Atkins Museum of Art, the American Jazz Museum, the Nerman Museum of Contemporary Art, and the Kansas City Museum. Glenn is also an adjunct English professor at Rockhurst University and is currently filling his appointment as the Poet Laureate of the 18th & Vine Historic Jazz District.  
Areas of specialty for museums: Education Programs, Curriculum Development, Public Programs, Ekphrastic Poetry, Public – Facing Poetry Programming, Event Planning, Traveling Exhibits, African American History, Multicultural Programming, Diversity, Equity, and Inclusion Initiatives, and Restorative Practices. glennnorthpoetry.com 
BLACK LIGHT ANIMALS (Band) – Black Light Animals are a psychedelic soul band out of Kansas City featuring lush pop vocals crooned over spaghetti western riffs, psychedelic synth, and hip hop drums. Their debut album, Playboys of the Western World, was released in 2020 to acclaim. Most recently,  they've followed that record up with the string laden single Persephone and the dance floor heater Pink Lemonade.  Black Light Animals consists of: Cole Bales on lead Vocals, guitar, and keys; Cody Calhoun on lead guitar; Branden Moser on bass and background vocals; Alex Hartmann on drums; and our recent addition: Nate Hubert on keys and background vocals.
Our second album will be out via The Record Machine in 2024
JASS R. COUCH (Musician) KCRep: debut. Jass is a vocalist, poet, multi-instrumentalist, and creative from Kansas City, MO. She was introduced to music at a young age, through church choir and school band. Jass has been writing, producing, and performing her own music since 2019 and has had the privilege to sing at many local venues, open for several national recording artists, and many of the amazing Kansas City artists. She continues to write and produce her own music, performing either as a solo act or with a supporting band.  IG jassrcouch 
JULIA OTHMER (Musician) Julia Othmer is a captivating piano-playing singer/songwriter known for her energetic live performances.  Passionate and engaging, Othmer creates intimate warmth with her audiences. The child of refugees, Othmer draws from a richly cultured palette of experience to inspire her intensely human yet otherworldly songs. Her piano-driven performances are mesmerizing fusions of raw power, vocal artistry, and joy. Among recent accolades, Othmer was one of seven artists chosen to represent the USA in Global Music Match 2021, Official Showcase Artist for Folk Alliance International 2022, and M-AAA Artist Leadership Fellow 2023.
Her most recent studio album "SOUND" is a collaboration with producer/composer James T Lundie and features re-imagined vintage and bespoke equipment.  "SOUND sounds so good" writes Elmore Magazine, it has "stunningly sophisticated and dramatic architecture" and is "spellbinding and visceral."  Acclaimed music writer Tim Finn describes SOUND as a "self-made record with a big-label sound, rich in space and soaring dynamics and rife with layers and textures and melodies and grooves." Their work has been featured on NPR and the BBC.

Tracks from Julia's critically acclaimed debut album, "Oasis Motel," have been featured in TV shows like Witches of East End, Switched at Birth, The Lying Game, Army Wives, and DeGrassi: The Next Generation. She received songwriting awards from the Billboard World Song Contest and the International Songwriting Competition.  Julia shared the stage with Sarah McLachlan, Emmylou Harris, Heart, Regina Spektor, The Alarm, Amanda Palmer, Lisa Loeb, and John Waite among others.  
Julia is obsessed with books, used-book bookstores, forbidden archeology and Western esotericism.  Julia lives in the woods by a lake with James and their pit bull rescue Mary, keeping watch for wintering bald eagles and making music. juliaothmer.com 
MARY R. HONOUR (Lead Event Coordinator) (She/Her/Hers) KCRep/Missouri Repertory Theatre:  Fun Home, Cat On A Hot Tin Roof, Pride & Prejudice, Last Days of Summer, Sweeney Todd, The Curious Incident of the Dog in the Night-Time, Between the Lines, A Raisin in the Sun, Side by Side by Sondheim, The Invisible Hand, The Fantasticks, The Diary of Anne Frank, Sunday in the Park with George, An Iliad, Our Town, Romeo and Juliet, American Buffalo, Death of a Salesman, Little Shop of Horrors, Harriet Jacobs, Bus Stop, A Flea in Her Ear, Winesburg, Ohio, The Glass Menagerie, Radio Golf, The Drawer Boy, A Christmas Carol, Love, Janis, Jitney, The Trip to Bountiful, Man and Superman. Regional: KC Starlight Theatre, LaJolla Playhouse, Shakespeare Santa Cruz, Arizona Theatre Company, Lyric Opera of Kansas City, Light Opera Works. 
RAFAEL TORiBIO  (Environmental Designer) is a Kansas City based Scenic Designer and Technical Director with extensive experience with both large and smaller scale design budgets. Rafael earned an MFA in Scenic Design from the University of Missouri at Kansas City after having worked at and graduating from San José State University as well as working with other regional theatres such as San Jose Stage Company, The Western Stage, and El Teatro Campesino. Most recently Rafael was the Technical Director at Music Theater Heritage, and The Coterie Theatre. Some designs include American Night: The Ballad of Juan José at The Western Stage, In The Heights at the Music Theater Heritage, and Justice at War at The Coterie Theatre. Currently Rafael is the ATD at The Lyric Opera of Kansas City. toribiodesigns@gmail.com
KAREN LISONDRA   (Associate Director) (She/Her) KCRep:  Peter Pan and Wendy (Associate Director), Flood (Edith Jr U/S), Ghost Light 2022 (Haunted Parade Leader). Local: El Amor Que Mueve el Sol y las Demás Estrellas (KC Public Theatre); We are the Landscape (Independent Indigenous Collaboration, CSF); Las Tertulias (Johnson County Library). International – Argentina: Fuerza Bruta – Original Cast (Ozono Productions); Clown (Rogo Teatro); Toda Sombra es Ayer (Independent); Independent Aerial Dance (Various Night Clubs). Bolivia: La Odisea – Original Cast/World Tour (Teatro de los Andes ); Mocambo (Teatro Mocambo); Medea Material (Kikn Teatro); Pachakutec (Bolivia National Tour); La Pasión de Cristo por Dario Fo (Independent); Los Argenchinos (Jawapi Variete); Clown (El Tapeque Varieté, Cochabamba, Bolivia). Film: Blackthorn (Magnolia Pictures). Awards: Best Director, Best Actress, Premios Eduardo Avaroa 2013, Ministry of Culture and Tourism, Bolivia; Best Actress, Premios Peter Travesi, 2012. Artist-In-Residence: Teatro Tierra (Bogotá, Colombia); Teatro Epi D'Or (Pontigny, France). Education: B.S. Communications, Northwestern University (Radio/TV/Film); Actor's Training – Guillermo Angelelli (Argentina), Teatro de los Andes (Bolivia).   
Thanks to our Community Partners
Pete B. Browne & Julie Walker-Browne