Located at:
Spencer Theatre
Book and lyrics by:
Howard Ashman
Directed by:
Artistic Director Stuart Carden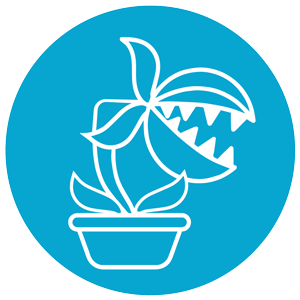 A deviously delicious Broadway and Hollywood sci-fi smash musical, Little Shop of Horrors has devoured the hearts of theatre goers for over 30 years.
The meek floral assistant Seymour Krelborn stumbles across a new breed of plant he names "Audrey II" after his coworker crush. This foul-mouthed, R&B-singing carnivore promises unending fame and fortune to the down and out Krelborn as long as he keeps feeding it, BLOOD. Over time, though, Seymour discovers Audrey II's out of this world origins and intent towards global domination!
Why you Should See Little Shop of Horrors

Feed the need for musical hilarity with this delicious sci-fi smash about a man-eating plant. Little Shop of Horrors is a KCRep fan-favorite, and a vibrant way to end our 60th Anniversary season.