A full-length play by
Madeline Easley
In partnership with The Great Plains Theatre Commons (GPCT), Tofte Lakes Center, and Tulsa Artists fellowship, KCRep has inaugurated the Four Directions Playwright Residency for Native and Indigenous playwrights. In collaboration, each organization created a weeklong residency for Madeline Easley, over a one-year timeframe.
The culminating workshop and reading will take place on December 2nd at 5pm at Copaken Stage.
A panel discussion and project launch for a new monument commemorating the Wyandot Conley sisters' battle to save the Wyandot National Burying Ground will follow on Sunday, December 3rd. Learn more about the panel and monument.
Please be aware that this reading includes discussions of colonization, removal, death of a child, depictions of gun violence, a depiction of physical violence toward a Native woman, and an experience of suicidal ideation. The play also includes the use of a slur for Native women and general anti-Native rhetoric.
About the Play
The piece tells the story of Lyda Conley, the first Native American woman and second woman ever to argue a case in front of the Supreme Court. It illuminates the story of the Kansas City Wyandot Conley sisters who saved the historic Wyandot National Burying Ground in Kansas City from urban development and erasure. Their decades-long activism and legal arguments preserved this sacred land and contributed to preservation and tribal sovereignty movements.
Cast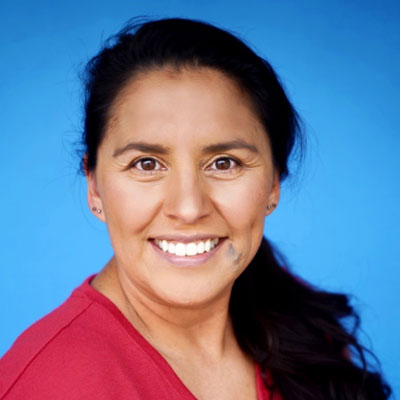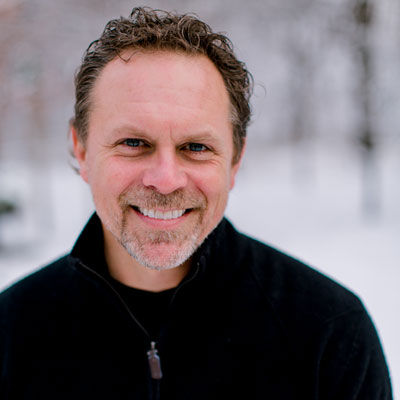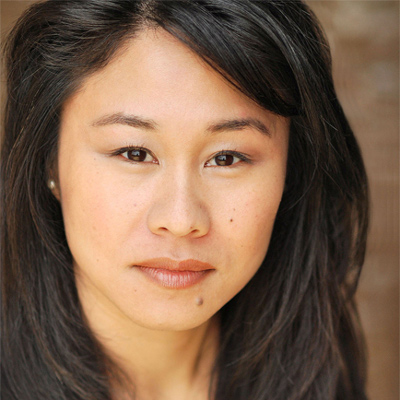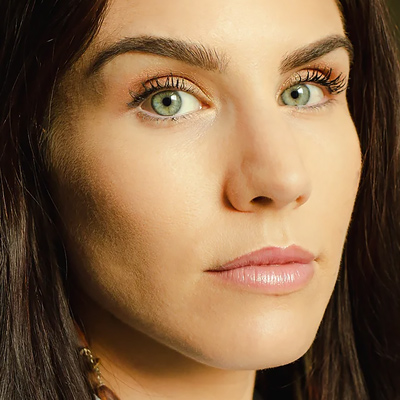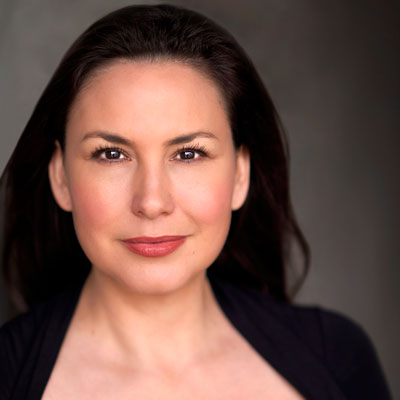 Creative Team & Management
Written by
Madeline Easley

Production Stage Manager
Mackenzie Goodwin Tran

Stage Directions Reader
Jennifer Attocknie

The artwork featured on the poster and program is "Winona" by Iris Cliff, Assiniboine and Turtle Mountain Band of Chippewa.
ACTORS 
 JENNIFER BOBIWASH (Ida/Ensemble) (She/Her/Hers) KCRep: debut. Local: Hall of Final Ruin, Pilar, Ophelia's Jump Devilfish, Kunagoo (Perseverance Theatre); Whalesong (Natalie, Perseverance Theatre); Fairly Traceable and Bingo Hall (Beverly, Native Voices); They Don't Talk Back, (Native Voices and La Jolla Playhouse). Regional: Between Two Knees (Older Irma, Seattle Rep and McCarter Theatre); Manahatta (Yale Rep). Jennifer Bobiwash is an Anishinaabekwe actress and writer from Misswezhaging, who was born and raised on Robinson Huron territory. Her work explores the multitude of aspects of Native American culture, and identity while also considering her own family and home.  Much of Jennifer's work centers on Native families and how they deal with questions of identity and generational trauma. IG: @jenniferbobiwash; jenniferbobiwash.com SAG/AFTRA and AEA Member 
JASON CHANOS (He/Him) Kansas City Directing: A Christmas Carol, Of Mice and Men (KCRep). Kansas City Acting: The Price (Kansas City Actors Theatre), The Curious Incident of the Dog in the Night-time, The Invisible Hand, Roof of the World, A Christmas Carol, The Last Night of Ballyhoo (KCRep); Anthony & Cleopatra, A Midsummer Night's Dream, Macbeth, Richard III, Hamlet, Romeo and Juliet, Measure for Measure, Love's Labour's Lost (Heart of America Shakespeare Festival); Fully Committed (Unicorn Theatre); Whale (The Coterie). Mr. Chanos is the Associate Artistic Director of the KCRep/UMKC Theatre Partnership where he serves as a producer for the KCRep.
ANDI MEYER (Ensemble/Lead Producer) (She/Her)Based in Osage/Kikapoo/Kansa/Sioux/Otoe-Missouria ancestral territory (Kansas City), Andi is an award-winning Kanaka Maoli/Asian American theatre maker/activist, arts educator, and parent. She is the Producing Artistic Director of Tradewind Arts, a boutique arts organization devoted to illuminating, motivating, and amplifying the voice of Native Hawaiian, Oceanic, and Asian American artists. Andi was a 2017-18 Charlotte Street Foundation (CSF) Studio Resident. Her work has been recognized with support from ArtsKC, TCG, Asian Arts Initiative, The Kauffman Foundation, Charlotte Street Foundation, JOCO libraries, InterUrban ArtHouse, and the Dramatists Guild Fund, as well as two NEA award winning projects in partnership with The Coterie Theatre including Hana's Suitcase and Justice at War. Andi has appeared in productions at The Unicorn Theatre, The New Theatre, The Coterie, Kansas City Repertory Theatre, Disney's Spirit of Aloha, with voice and on-camera clients including Hallmark, H&R Block, Sprint, and McDonald's. AEA Member
JEN OLIVARES (Helena/Ensemble) (She/They) KCRep: debut. Regional: Manhatta (Yale Repertory Theatre); A Midsummer Night's Dream (Colonial Theater of R.I.); Where We Belong, Oklahoma!, The Way the Mountain Moved, and Off the Rails (Oregon Shakespeare Festival); Rock of Ages/National Tour (Phoenix Entertainment); The Winter's Tale (HERE Arts); The Pirate La Dee Da (Atlantic Theatre Company); Chicago (Inland Valley Repertory Theatre). Producer/Consultant/Choreographer: Artists Activate with poet TaiReicka L.A.; member of a Native Theater Collaboration; Molly Spotted Elk, A Penobscot in Paris (Penobscot Theatre in Maine). Film/TV: The Marvelous Mrs. Maisel (Guest Star); Melinda's World (Melinda); Get to the Heart: The Barbara Mandrell Story (Co-Star, Hallmark). Jen is a member of the Juañeno Band of Mission Indians of Acjachemen Nation and a multidisciplinary artist, writer, creative director, and choreographer. Education: BFA in Musical Theatre and Theatre Management, California State University, Fullerton (on her Native Acjachemem homelands, graduating cum laude). JenOlivares.com SAG/AFTRA, AEA Member  
NICHOLAS STAUFFER (Ensemble) KCRep: debut. Off-Broadway: Bound (Amerinda); The Two Gentlemen of Verona, Taming of the Shrew, and Love's Labor's Lost (Hamlet Isn't Dead). Film: Living with Everyone (Grand Delusions Media); The Serpent in the Apple (Big Money Big Winning Productions). Upcoming: The Food That Built America (Lucky 8 Productions). Education: BA in Acting and Performing Arts, Liverpool Institute for Performing Arts (LIPA). 
DELANNA STUDI (Ensemble) (she/hers) KCRep: debut. Off Broadway: Gloria: A Life and Informed Consent. Regional: Oregon Shakespeare Festival, Portland Center Stage, Cornerstone, and Indiana Repertory Theater. National Broadway Tour: August: Osage County. Playwright: And So We Walked: An Artist's Journey Along the Trail of Tears. Film/TV playwright: Edge of America; Dreamkeeper (Hallmark), Goliath, Shameless, General Hospital, Reservation Dogs, Launchpad (series by Disney). Awards: Peabody Award for Edge of America, United States Artists Fellow (2022), and the Advance Gender Equality in the Arts Legacy Playwright Grant Recipient. DeLanna is a proud citizen of the Cherokee Nation with 25 years of experience as a performer, storyteller, playwright, and activist. Her first play, And So We Walked: Along the Trail of Tears, retells her journey when she retraced her family's footsteps along the Trail of Tears with her father. And So We Walked has toured throughout the country and was the first American play chosen for the Journees Theatricales de Carthage in Tunisia, Africa. Recently, it made its Off-Broadway debut at Minetta Lane, where it was recorded for Audible. DeLanna is also the Artistic Director of Native Voices, the only Equity Theatre in the country developing and producing plays written by Native American playwrights. AEA Member. 
STAGE MANAGEMENT  
MACKENZIE GOODWIN TRAN (Stage Manager) (She/They) KCRep: The Living Room's Carousel, A Christmas Carol (Assistant Director), COVID Compliance Officer/Safety Coordinator, Commons Producer for playwright Nathan Louis Jackson during his residency. New York: Brother Toad (Director, workshop, Lincoln Center Theatre Directors Lab). Regional: The Butcher's Son & The Butcher's Son: 40 Years Fallen Tour (Director, Chicago Musical Theatre Festival & Tour; winner Most Promising New Musical, Chicago Musical Theatre Festival). Local directing: Role Play, Raise Less Corn & More Hell! (KC Public Theatre); Mirrors (Bodhi Productions); Oleanna, Sex, Drugs, Rock & Roll, LoveSong (Co-director, The Living Room Theatre); The Last Black Play, Trading Races, and VOICES New Play Series (Westport Center for the Arts); Bite Marks (Alphabet Soup, WHIM Productions); M. Butterfly (Associate Director, Metropolitan Ensemble Theatre); Seeing Red, The Beasts of Men's Stories (Fishtank Theatre/UMKC co-production); A-Cop-Alypse (KC Fringe Festival). Stage Manager credits: Dreamgirls, Million Dollar Quartet (Swing PSM, New Theatre); Electric Poe '23, The SpongeBob Musical, Pete the Cat, Alice's Wonderland (The Coterie); Dot and The Price (Kansas City Actors Theatre). Other Credits: The Buffalo Room (co-curator with Vi Tran); Developer and Director of The Butcher's Son, an autobiographical folk musical by Vi Tran; William Inge Theatre Festival, Inaugural New Play Lab Director & Panel Moderator; Artistic Director, Westport Center for The Arts; Co-producing Artistic Director, Brother Octopus Productions (formerly Stuffed Buffalo). Affiliations: Lincoln Center Directors Lab (2015/2016); Chicago Directors Lab (2018/2019). Mackenzie is a Voice Actor and an Intimacy Designer. goodwincalling.com AEA Member 
CREATIVE TEAM
MADELINE EASLEY (Playwright) (she/her) is a Wyandotte artist whose work as a playwright and performer converges at the intersection of magical realism and elevation of Tribal Sovereignty, the inherent right of Tribal Nations to govern themselves. Born in Kansas City, MO, Madeline is a proud citizen of the Wyandotte Nation of Oklahoma (Porcupine Clan). She seeks to position her cultural inheritance within community-centric narratives to advance recognition, healing, and strength to challenge the colonial status quo that denies Indigenous history and futurisms. Madeline is the inaugural Four Directions Resident Playwright for 2023, a new partnership between Tulsa Artist Fellowship, Tofte Lake Center, Great Plains Theatre Commons (GPTC), and the Kansas City Repertory Theatre (KCRep). She is a 2022 Greenhouse Playwriting Resident at SPACE on Ryder Farm and a 2021 First Peoples Fund Cultural Capital Fellow. Madeline is one of six filmmakers who premiered short films at "We The Peoples Before" in the summer of 2022 at the Kennedy Center. Her film The Feathered Girl was a 2022 LA SKINS FEST featured selection and made its west-coast premiere at the TCL Chinese Theatre in Hollywood. Her plays include Feast for the Dead, Shift, and Representatives for Those At Peace, a new play commissioned by the KCRep about Lyda Conley and her protection of the Wyandot National Burying Ground in Kansas City, KS. As an actor, Madeline has performed regionally and Off-Broadway. maddieeasley.com
Off Broadway: Theatre for One – Déjà vu, Quantum. New York: Q. Cleopatra and P. Pochantas (stage reading, Next Door at NYTW); Antikoni (staged reading, New York Classical Theatre); Cowboy Face (Dixon Place Theatre). Regional: Flying Bird's Diary (stage reading, Long Wharf Theatre); Shane (workshop, Cincinnati Playhouse in the Park); The Nut, The Crow … and the Monk (workshop, Baltimore Center Stage); The True Story of Pocahontas (Serenbe Playhouse); Henry VI and A Comedy of Errors (Great River Shakespeare Festival). Film: The Feathered Girl and Should Have Danced (Outaline Productions). Education: BS in Theatre Performance, University of Evansville; Great River Shakespeare Festival Acting Apprentice Program. NOTE: A special skill includes North American Indigenous Languages 
TARA MOSES (Director) is a citizen of Seminole Nation of Oklahoma, Myskoke, director, award-winning playwright, co-Artistic Director in Residence of Red Eagle Soaring, Co-Founder of Groundwater Arts, Convening Producer of First Nations Performing Arts, and Co-Founder and Executive Producer of #BINGE. She is currently commissioned by Audible, Red Bull Theater, AfterTheatre Ensemble, Kitchen Dog Theater, the New Now Commission with Lauren Gunderson, Geva Theatre Center, and Oregon Shakespeare Festival. Most recently, her work as a director has been seen with Spectrum Theatre Ensemble (Providence, RI); Red Eagle Soaring and ACT (Seattle, WA); American Indian Community House (New York, NY); Arena Stage (Washington, D.C.); Yale Indigenous Performing Arts Program (New Haven, CT); Safe Harbors Indigenous Collective (New York, NY); telatúlsa (Tulsa, OK); Oklahoma Indigenous Theatre Company (Edmond, OK); Serenbe Playhouse (Chattahoochee Hills, GA); and Amerinda (New York, NY). As a playwright, her works have been produced and developed from coast to coast and have been taught and/or are currently in the curriculum at Brown University, the University of Arizona, UCLA, University of Washington, Oklahoma City University, Northeastern State University, and the University of Arkansas. She is a Participant in New York Stage and Film's inaugural NYSAF NEXUS project (2021); Barbara Whitman Award Finalist (20221); a Cultural Capital Fellow with First Peoples Fund (2020); fellow with the Intercultural Leadership Institute (18/19); member of DirectorsLabChicago (2018); member of the Directors Lab at Lincoln Center (2017); recipient of the Thomas C. Fichandler Award (2016); alum of the Allen Lee Hughes Society. Maddie is from the Muscogee Creek Reservation and is an Associate Member of the Stage Directors and Choreographers Society, and Dramatists Guild member. Education: MFA Candidate in Directing, Brown University / Trinity Rep; BA in Theatre Performance, Directing, and Stage Management; BA in Musical Theatre Performance, University of Tulsa, Oklahoma, Cum Laude.sh www.taramoses.com 
Monuments to Movements
Our staged reading is part Wyandot/Wyandotte Weekend, happening over December 2-3, 2023. We are proudly partnering with Monuments to Movements on an exciting weekend of performance, conversation and celebration centered on the story of the Wyandot Conley sisters. The day after Representatives for Those at Peace premieres, the new monument-in-development Trespassers Beware: Fort Conley and Wyandot Women Warriors will launch. Both creative works commemorate the Conley sisters' historic legal battle and occupation of the Wyandot National Burying Ground in Kansas City, Kansas, which saved the cemetery from urban development and erasure.
Trespassers Beware! Fort Conley and Wyandot Women Warriors, a panel discussion and project launch for a new monument commemorating the Wyandot Conley sisters' battle to save the Wyandot National Burying Ground. Featuring Chief Judith Manthe, Wyandot Nation of Kansas, Madeline Easley, playwright and member of Wyandotte Nation of Oklahoma, Second Chief Louisa Libby, Wyandot Nation of Kansas, Tai Edwards, Professor, Johnson County Community College, and moderator Neysa Page-Lieberman, Monuments to Movements. Click here to learn more about this project. RSVP here.