For over 50 years, Kansas City Repertory Theatre (KCRep) has been a source of inspiration to thousands of our nation's best artists and to millions of Americans in Kansas City and beyond. As Kansas City's Regional Equity house, KCRep acts as the catalyst for a culturally vibrant, equitable, and thriving Kansas City by connecting artists and audiences in a welcoming environment that fosters wonder, curiosity, and understanding. Our mission is to inspire, entertain, and open minds by creating transformative theatre experiences for all.
Our brand voice is welcoming, uplifting, and approachable. We uplift and celebrate the incredible work we create onstage, fostering curiosity and wonder while also educating our patrons about the theatre-making process.
Our Logo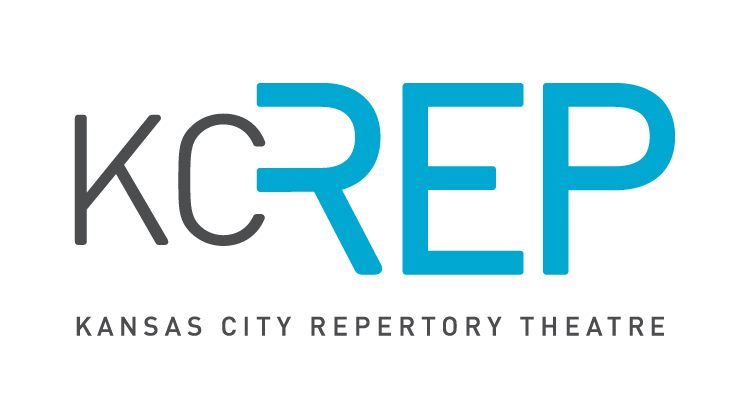 The KCRep logo was designed in 2015 by Barkley.
It can be used either with- or without the tagline. Variations exist for light and dark backgrounds, as well as greyscale. Download variations of the logo here.
Our Font
We use the font family Raleway. Our signature look is Raleway 800 ExtraBold, all-caps.
A B C D E F G H I J K L M N
O P Q R S T U V W X Y Z
1234567890
Our Colors
KCRep Blue is vibrant, but approachable, just like our brand!
Rep Blue – Dark
#0081a1 • Pantone 314C
Rep Blue – Light
#00a6cf • Pantone 312C
Secondary Palette
These colors can be used as accents, or to add emphasis.
Image Captions
When captioning an image, specify the production title and year, as well as the photographer. If 1, 2, or 3 actors are pictured, identify them by name, from left to right. If more than 3 actors are pictured, identify them as "the cast of" the production title. When posting images featuring the set on social media, also include the name(s) of the Lighting and Scenic Designers.
Examples
Social Media post featuring 3 Actors
📸: Walter Coppage, Teonna Wesley, and Semaj Miller in KCRep's 2022 production of THE ROYALE, featuring scenic design by Yu Shibagaki, and lighting design by Minjoo Kim. • Photo by Don Ipock
Postcard image featuring 7 Actors
The cast of KCRep's 2022 production of The Old Man and the Old Moon. • Photo by Don Ipock
Common Usage
AWARDS AND DECORATIONS
Capitalize the award, and the category. Common usage: Academy Award for Best Actor, Jefferson Award for Best New Play.
BROADWAY, OFF-BROADWAY AND OFF-OFF-BROADWAY
Broadway is a proper noun and should be capitalized, but unless off-Broadway is the first word of a sentence or in a headline, "off" should not be capitalized. Use the hyphen.
CO-
Retain the hyphen when forming nouns, adjectives and verbs that indicate occupation or status: co-author, co-chairman, co-host, co-owner, co-production, co-star, co-worker. Use no hyphen in other combinations: coed, coeducation, coexist, cooperate.
COMMA
Use commas to separate items in a series, including an Oxford comma at the end of a series. For example: "The ghosts, Marley, and Scrooge are in A Christmas Carol."
EXCLAMATION POINT
Avoid overuse of exclamation points. Use the mark only after a high degree of surprise, incredulity, or other strong emotion.
KANSAS CITY REPERTORY THEATRE
May also be properly referred to as KCRep (Note: The word "the" is never used before KCRep) or Kansas City Rep. Please do not refer to KCRep as KCRT, which readers and
listeners confuse with radio station call letters.
OFFSTAGE/ONSTAGE/DOWNSTAGE/UPSTAGE
No hyphen is needed for these terms.
PLAY TITLES
Play titles should be italicized. If they cannot be italicized, such as when they are mentioned in a social media caption, present them in all-caps. Prepositions, definite articles and indefinite articles are not capitalized unless they are at the beginning or end of a sentence. Correct usage: Cat on a Hot Tin Roof, The Taming of the Shrew.
PREMIER (ADJ.) VS. PREMIERE (noun or verb)
Correct usage: Lou Bellamy is the premier director of August Wilson's work. Clay's New York premiere will be at Lincoln Center. Clay will premiere at Lincoln Center in October.
SEASON TICKET HOLDER
When referring to our season ticket holders, please use a space between "ticket" and "holder".
SPENCER THEATRE, COPAKEN STAGE
When referring to Spencer Theatre or Copaken Stage, do not use "the" in front of either name. Correct usage: Tonight we are attending a play at Spencer Theatre and next week we are going to another play at Copaken Stage.
SRO
Acceptable on second reference for standing room only.
THEATRE VS. THEATER
Ordinarily, a theater is a place or building where theatrical productions are presented. Theatre refers to the dramatic arts. At KCRep, we tend to use the word theatre for all
uses of both words.
TITLES
Professional titles should be capitalized. Correct usage: Stuart Carden is KCRep's new Artistic Director. Titles should be capitalized when preceding a name. Correct usage: Board President Scott Hall will be present at the meeting.
YEARS
Use figures without commas: 1976, (not 1,976). Use an s without an apostrophe to indicate spans of decades or centuries: the 1690s, the 1800s.