Written by:
Mashuq Mushtaq Deen
Directed by:
Kenneth Prestininzi

Originally slated to be presented as part of our OriginKC: New Works Festival in 2020 and cancelled in the early days of the pandemic, we are honored to give this captivating new play its first full production.
An apartment on the 19th floor. Edith has been waiting for Darren to finish his amazing-fantastic-wonderful project for a while now. The kids don't call enough, and when they do, they seem full of accusations. All she wants — it's not too much to ask, is it? — is to sit and have some tea with her husband, someday, when he's done with building his masterpiece. Meanwhile, outside their apartment, the waters are rising, rising, rising…With humor, grace, and beauty, this absurdist tragic-comedy will stay with you long after it ends. Learn more about the production: read the show program.
Flood runs approximately 1 hour and 30 minutes long with no intermission.
Why you Should See Flood
Because this intriguing new play is an OriginKC: World Premiere; be among the first audiences anywhere to experience it! This absurdist tragic-comedy made a splash with our audiences when we staged a reading of it in 2020, becoming our most-buzzed-about reading ever. You won't see a story like this, with effects like these (forget CGI – see something LIVE!), on streaming services. Come to the theatre and experience something brand new!
From top left, clock wise: Matt DeCaro as Darren in the OriginKC: World Premiere of FLOOD; Darrington Clark, Laura T. Fisher, Jamie Morrow, and Matt DeCaro in the OriginKC: World Premiere of FLOOD; Laura T. Fisher as Edith in the OriginKC: World Premiere of FLOOD; Darrington Clark as Darren Jr. in the OriginKC: World Premiere of FLOOD. Photos by Don Ipock.
Cast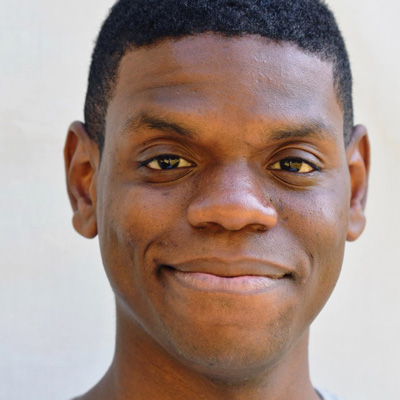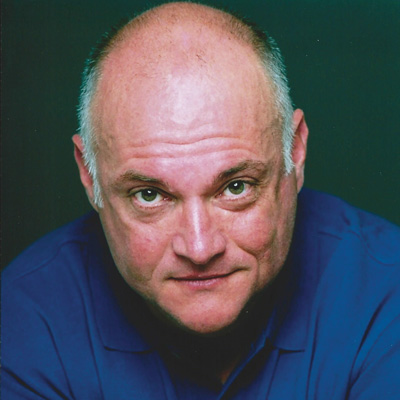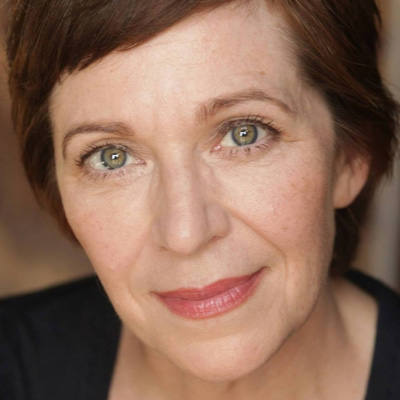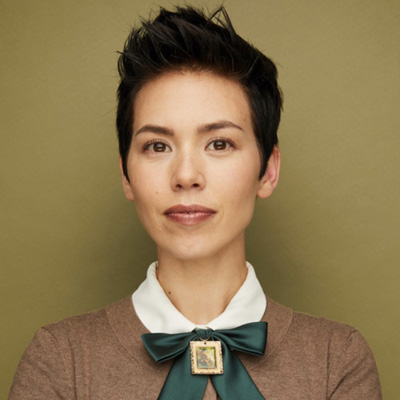 Creative Team & Management
Written by
Mashuq Mushtaq Deen

Directed by
Ken Prestininzi

Scenic Design
Edward T. Morris

Lighting Design
Minjoo Kim

Sound Design
Sam Crawford

Hair/Makeup Design
Arwen J. White

Casting
Geoff Jossellson, CSA

Casting
Katja Zarolinski, CSA

COVID Compliance Officer
Mackenzie Goodwin Tran

Stage Manager
Rachel M. Dyer

Assistant Stage Manager
Jordan Canon-Kruis

Artistic Manager
Lillian Rider

Production Assistant
Michelle Lawson

Production Assistant
Katelyn Stanton

Understudy – Darren
Robert Gibby Brand

Understudy – Edith Jr.
Karen Lisondra

Understudy – Darren Jr.
Terraye (Ray) Watson

Understudy – Edith
Cheryl Weaver

DARRINGTON CLARK (Darren Jr.) (He/Him/His)  KCRep: A Christmas Carol, Twelfth Night, Legacy Land. Local: The Inheritance, Tiny Beautiful Things, Dance Nation, Kill Move Paradise, Who's Your Baghdaddy (Unicorn Theatre); Hairspray, Godspell (Starlight Theatre); Once on This Island (Spinning Tree Theatre); Cats, My Fair Lady (Musical Theatre Heritage); Charlie Brown Christmas, Puffs, We Shall Not Be Moved, Garfield, Madagascar (The Coterie). Regional: Man of La Mancha, A Christmas Carol (Milwaukee Repertory Theatre); A Christmas Carol, A Year with Frog and Toad (Children's Theatre of Madison); Ghost, Newsies (Circa 21). Upcoming: Dreamgirls (The New Theatre). Education: BS in Theatre, Kansas State University. AEA Member @darringtune  
MATT DeCARO (Darren) KCRep: debut. Regional: Cat on a Hot Tin Roof (Big Daddy, Joseph Jefferson award, The Drury Lane Theatre); The Great Society (LBJ), The Little Foxes (Oscar Hubbard), Frank Galati's Rhinoceros (Gene), Sweat (Stan) (Asolo Repertory Theater, company member four seasons); The Audience (Winston Churchill and Harold Wilson, Timeline Theater); Lincoln Center, Manhattan Theatre Club, The Goodman Theatre, The Guthrie Theatre, Steppenwolf Theatre, The Old Globe Theatre, San Francisco's A.C.T. International: Dublin, Toronto and China. Favorite Roles: Judge in David Mamet's Romance, Dave Moss in Glengarry Glen Ross, Boss Mangan in Heartbreak House, Boolie in Driving Miss Daisy, and Fa Hai in Mary Zimmerman's The White Snake. TV/Film: The Wise Kids, Eagle Eye, House, and The Office, Curb your Enthusiasm, among many others. AEA Member 
LAURA T. FISHER (Edith) KCRep: debut. Chicago: Swing State (U/S), The Seagull, The Shawl, Home, Trojan Women (Goodman Theatre); Mary Page Marlowe, Homebody Kabul (U/S, Steppenwolf Theatre); Cymbeline, Kabuki Lady Macbeth, Taming of the Shrew (U/S) (Chicago Shakespeare Theatre); Cyrano (Court Theatre); Mousetrap (Northlight Theatre); Sound of Music (Marriott Lincolnshire Theatre); Half and Half, Big Blue Nail, Relatively Close (Victory Gardens Theatre); Seven Homeless Mammoths Wander New England, Naperville (Theatre Wit); It Is Magic (Theatre Oobleck); Frozen (Best Performance of 2007, Pioneer Press), Defiance, Iphigenia 2.0, End Days (Next Theatre). Regional: Mourning After Grace, Arcadia (Indiana Repertory Theatre); Good People (Milwaukee Repertory Theatre). Film: Contagion, Widows, Captive State, Princess Cyd, Saint Frances. TV: Chicago Fire, Chicago PD, Empire, The Red Line, Sense 8, The Big Leap, Work in Progress. Awards: Joseph Jefferson Award for originating the role of Norma Collins in Early and Often (Famous Door Theatre); received 3 additional nominations for Hushabye Mountain and Remembrance (Famous Door Theatre) and Secret Rapture (Remy Bumppo Theatre). AEA Member Lauratfisher.com 
JAMIE MORROW (Edith Jr.) KCRep: debut. Local: Mixed Nuts (River City Community Players). Regional: The Cherry Orchard, Alice in Wonderland, The Seven Ravens (Santa Monica College); Behind Closed Doors, Northern Boulevard Boys (Off- Off Broadway NYC). Film: Mia and the Dragon Princess (STEAM), A Holiday Chance, Paradise Cove (AMAZON), Toxic Avenger TU (Gravitas Ventures). Education: Lessac Training and Research Institute – Practitioner. thejamiemorrow.com imdb.com/name/nm6720312 
MASHUQ MUSHTAQ DEEN (Playwright)  Mashuq Mushtaq Deen is the recipient of the Lambda Literary Award for Drama, and First-Runner Up for both the International Woodward's and India's Sulthan Padamsee's Playwriting Prizes. A CORE writer at the Playwrights Center and an alum of New Dramatists, his works include Draw the Circle (InterAct Theatre, PlayMakers Rep, Mosaic Theatre, Rattlestick Playwrights Theatre; published by Dramatists Play Service), The Telegram (commissioned and produced by Keen Company), The Empty Place (commissioned by NYU), Flood (upcoming world premiere at Kansas City Rep, 2023), The Betterment Society (published in the Methuen Drama Book of Trans Plays anthology), and The Shaking Earth (covid-canceled world premiere, National Queer Theater 2021).
Deen's work has been supported with residencies at the Siena Art Institute, Sundance Theatre Institute and the Ucross Foundation, Blue Mountain Center, MacDowell (twice), Bogliasco Foundation, Helene Wurlitzer Foundation, SPACE at Ryder Farm, Tofte Lake Center, and by foundational grants from Chesley/Bumbalo Foundation, Arch and Bruce Brown Foundation, NYFA, Bronx Cultural Council, and TCG.
The list of theaters that have supported Deen's work includes The Public Theater, New York Theatre Workshop, New Dramatists, Kansas City Rep, PlayMakers Rep, Keen Company, Target Margin Theatre, NYU, La Jolla Playhouse, New Harmony Project, NYFA, Page73, Ma-Yi, Hemispheric Institute of Performance and Politics, Dixon Place, Passage Theatre, and Queens Theatre in the Park. Deen is a member of the Dramatists Guild and is represented by the Gurman Agency. Hs is a queer, transgender man, and the child of Muslim Indian immigrants, and writes from the lens of liminality.
KEN PRESTININZI (Director) Kenneth Prestininzi is a director/playwright/dramaturg/educator. 
Ken met and worked with Mashuq Mushtaq Deen and is excited to be directing the premiere of Deen's Flood at Kansas City Rep.   He recently directed The Moors by Jen Silverman at Connecticut College in November 2022.   
Kenny is a New Dramatist alum playwright who studied with María Irene Fornes in San Francisco and Mexico where he also hosted her playwriting workshops. As director and dramaturg, he has had a long creative relationship with Peter Sinn Nachtrieb and directed the first workshop of Boom and the premiere of Totalitarians.  He has directed and been the dramaturg for new plays at ArtsEmerson (New Wave Festival), Bay Area Playwrights Festival, Brown/Trinity Playwrights Rep (as artistic director of the new play summer festival), Dixon Place, Huntington Theater, Great Plains Theater Conference, New Dramatists, New York Theater Workshop, Perishable Theater, Repertorio Español, Sleeping Weazel, Southern Rep, Sundance Institute, Trap Door Theater, Yale School of Drama (Associate Chair with Paula Vogel and Interim Chair of Playwriting), Z Space, and elsewhere. He has collaborated, developed or produced new work with Eugenie Chan, Mia Chung, Elena Greenfield, Barbara Hammond, Alphonso Horne, Jennifer Haley, Quiara Alegría Hudes, Martyna Majok, Deborah Margolin, Charlotte Meehan, Greg Moss, Mary Zimmerman and others.  
Ken is Chair of the Department of Theater at Connecticut College where he has directed Cabaret, Cloud Nine, Passage, Twelfth Night and other plays. His own professional play productions include: California: Impure Thoughts (without apology); Boston: Timbuktu, USA and Birth, Breath, Bride, Elizabeth (Sleeping Weazel); Chicago: Cookie Play, Beholder (Joseph Jefferson Award for best new play), Amerikafka and Chaste (Chicago's Trap Door Theater); New York: Ugmo and Eenie Go Down the Ruski Hole, Love in the Seventh Kingdom of Wrath, Patty Cake.  
Kenny wrote the book and lyrics for the musicals Ariadne, Dee, and Miss Rose. His plays have been performed in Brighton, Edinburgh, Kalamazoo, Los Angeles, Mexico City, New York City, Philadelphia, Prague, Providence, San Francisco, Washington, D.C. and elsewhere. 
EDWARD T. MORRIS (Scenic Design) has designed for Shanghai Dramatic Arts Center, Yale Repertory Theatre, Martha Graham Dance Company, LaMama, The Barrow Group, Goodspeed Opera House, Cherry Lane Theater, TheatreSquared, Parallel 45 Theatre, Magic Theatre, San Francisco Playhouse, Interlochen Shakespeare Festival, Weston Playhouse, and the Westport Country Playhouse among many others. He designed Halloween decorations for President Obama's White House in 2015. Mr. Morris is a member of United Scenic Artists Local 829, Wingspace Theatrical Design, and Sustainable Production Toolkit, and a graduate of the University of Michigan and Yale School of Drama. 
MINJOO KIM (Lighting Design)  KCRep: The Royale. Regional: English (Studio Theatre); The Great Leap (Round House Theatre); The Chief (Pittsburgh Public Theater); A Christmas Carol, Henry V (Chesapeake Shakespeare Company); Twelfth Night (Synetic Theater); Clue, A Leg Up, A Few Good Men (Bristol Riverside Theatre); Sh-Boom! Life Could Be A Dream (Sierra Rep); Water by the Spoonful, Life Sucks, The Great Leap (Cygnet Theatre); One in Two (Diversionary Theatre); The Bette Davis Ain't for Sissies (Mile Square Theatre). International: The Two (Space Owul); Crimson Girl, A Story of Sorastar (Dongsoong Art Center); Die or Not (Seoul Art Space Mullae); Mask on/off (Shanghai Dramatic Arts Centre); The Last Day (Chung-Won Art Center); Story of Arang (The Central Academy of Drama, Grand Hall); The Glass Menagerie (The Central Academy of Drama, North Theatre). Assistant Designer: Working in DC (BLM Plaza); Celia and Fidel (Arena Stage, Kogod Cradle); Mother Road, Disney's Newsies (Arena Stage, Fichandler Stage); Dear Jack, Dear Louis (Arena Stage, Kreeger Theater); What You Are (The Old Globe, White Theatre); Seize the King (La Jolla Playhouse, Potiker Theatre). Upcoming: American Fast (City Theatre Company). Education: MFA in Theatrical Lighting Design (University of California San Diego); BA in Theater and Film Design (Chung-Ang University, Seoul, Korea). minjoo-design.com    
PAUL KIM (Costume Design)  KCRep: Ms. Holmes & Ms. Watson – Apt. 2B. Selected Credits: Mad Forest (OU University Theatre); EthiopianAmerica (Definition Theatre); Fast Food Chain (Adventure Stage); FLIES! THE MUSICAL! (Pride Films and Plays); The Explorers Club, Sex with Strangers, Scrooge and the Ghostly Spirits, and Light Up the Sky (Citadel Theatre); Assassins, Dontrell Who Kissed the Sea, The Grapes of Wrath, and 1984 (Illinois Theatre); Shakin' The Mess Outta Misery (Pegasus Theatre). Associate Designer: for colored girls who have considered suicide/when the rainbow is enuf (Court Theatre). Education: University of Illinois Urbana-Champaign.   pbawuk.com  
SAM CRAWFORD (Sound Design) Mr. Crawford completed both his B.A. in English and A.S. in Audio Technology at Indiana University in 2003. A move to New York City led him to Looking Glass Studios where he worked as an assistant engineer on film projects with Philip Glass and Björk. These early experiences profoundly shaped his thoughts on music and music-making, inspiring a process that relies on instinct to generate raw material and method to refine that material into finished works. A multi-instrumentalist on electric guitar, lap steel, banjo, piano, organ, and trumpet and called one of "a fiercely intelligent, talented crew of players" by the New York Times, Crawford's recent compositions and sound designs have included works for the Bill T. Jones/Arnie Zane Company (Another Evening: Venice for the Venice Biennale, 2010), Camille A. Brown and Dancers (BLACK GIRL: Linguistic Play, 2016),Yin Mei Dance (Scent of Time for the Beijing Dance Academy, 2010), Kyle Abraham / Abraham.In.Motion (Pavement for Harlem Stage, 2012), and David Dorfman Dance (Aroundtown for BAM's Next Wave Festival, 2017), and Yara Travieso (La Medea at PS122's Coil Festival, 2017). Crawford acts as both music director for David Dorfman Dance and as sound supervisor for the Bill T. Jones / Arnie Zane Company. Crawford currently resides in Brooklyn where he works as a freelance composer, designer, and engineer. He also performs in various groups in NYC and abroad, including Bowery Boy Blue (Brooklyn) and the country and western trio Corpus Christi (Rome). 
ARWEN WHITE (Hair and Makeup Design) KCRep: debut. Local: The Sound Inside, Clyde's, Toni Stone, Tiny Beautiful Things, Lifespan of a Fact, Who's Your Baghdaddy?, The Revolutionists, Sweat (Unicorn Theatre); Sketchbook for Ollie (Lyric Opera); Motherfreakinghood, Gruesome Playground Injuries (Fishtank Theatre); Little Shop of Horrors (Padgett Productions); Something Rotten, A Midsummer Night's Dream, Peter Pan (The White Theatre); Tommy (Metropolitan Ensemble Theatre); Chainsaw (The Living Room); Tartuffe (Landlocked Opera); Wicked Creatures (Confluence Theatre); the light burns blue (Stage Play). Film: Plot to Kill Jesse James, History Channel. Education: Theater Design and Construction, UMKC. Ms. White is the founder and lead designer of Juste Jaquet Designs. arwenjwhite.com 
JZ CASTING  GEOFF JOSSELLSON, CSA  KATJA ZAROLINSKI, CSA  (Casting) Geoff Josselson, CSA and Katja Zarolinski, CSA are New York-based casting directors, handling productions for theatre, film and television. Recent work includes productions for Arena Stage, Actors Theatre of Louisville, Baltimore Center Stage, Cape Playhouse, Denver Center, The Irish Repertory Theatre, Merrimack Rep, Oregon Shakespeare Festival, Paper Mill Playhouse, Pittsburgh CLO, Pittsburgh Public Theatre, Repertory Theatre of St. Louis, Round House Theatre, Seattle Repertory Theatre, Theaterworks Hartford, Weston Playhouse. jz-casting.com  
ANDI MEYER (Casting) (She/Her) Based in Osage/Kikapoo/Kansa/Sioux/Otoe Missourria ancestral territory (Kansas City), Andi is an award-winning Kanaka Maoli/Asian American theatre maker/activist, arts educator, and parent. She is the Producing Artistic Director of Tradewind Arts, a boutique arts organization devoted to illuminating, motivating, and amplifying the voice of Native Hawaiian, Oceanic, and Asian American artists. Andi was a 2017-18 Charlotte Street Foundation (CSF) Studio Resident. Her work has been recognized with support from ArtsKC, TCG, Asian Arts Initiative, The Kauffman Foundation, Charlotte Street Foundation, JOCO libraries, InterUrban ArtHouse, and the Dramatists Guild Fund, as well as two NEA award winning projects in partnership with The Coterie Theatre including Hana's Suitcase and the upcoming Justice at War. Andi has appeared in productions at The Unicorn Theatre, The New Theatre, The Coterie, The Kansas City Repertory Theatre, Disney's Spirit of Aloha, with voice and on-camera clients including Hallmark, H&R Block, Sprint, and McDonald's.  AEA Member  
GURMAN AGENCY LLC (Licensor) Gurman Agency LLC is a theatrical literary agency representing playwrights, composers, lyricists, directors, designers around the world, as well as complete shows like THE WIZ.  The Agency also represents Scholastic books for stage adaptation as well as several other literary agencies. Gurman represents the artist and advocate for them as well as market their work, their crafts, their minds. Most importantly, the agency advocates for their rights as artists and human beings. It promotes and advises its clients.  Every client deserves unconditional support, and Gurman aims to provide just that. 
RACHEL M. DYER  (Production Stage Manager) (She/Her/Hers)   KCRep: Production Stage Manager: Twelfth Night, Brother Toad, Man In Love, Lot's Wife. Assistant Stage Manager: The Old Man and the Old Moon, Ms. Holmes & Ms. Watson Apt. 2B, A Christmas Carol (2021, 2022 and 2014-2019). Mary's Wedding, Ghost Light 2021, Fun Home, Cat On A Hot Tin Roof, Pride & Prejudice, Last Days of Summer, The Curious Incident of the Dog in the Night-Time, Between the Lines, Side by Side by Sondheim, Evita, The Diary of Anne Frank, Sunday in the Park with George, Hair: Retrospective, An Iliad. Head Production Assistant: Vanya and Sonia and Masha and Spike, Romeo and Juliet, The Foreigner, The Living Room Theatre's production of Carousel, Death of a Salesman, Mystery of Irma Vep; Production Assistant: Little Shop of Horrors, Great Immensity (world premiere). Local: Romeo & Juliet (Production Stage Manager, Heart of America Shakespeare Festival); Morning's at Seven (Production Stage Manager, Kansas City Actors Theatre); High School Musical, The Wedding Singer, The Wizard of Oz (Assistant Lighting Designer, Shawnee Mission Theatre in the Park). Education: BS in Theatre Design and Technology, Northwest Missouri State University.  AEA Member  
JORDAN CANON-KRUIS   (Assistant Stage Manager)   KCRep: Twelfth Night, The Royale, What Would Crazy Horse Do?, Fire in Dreamland, A Christmas Carol, Constellations, The Invisible Hand. Regional: Noir, Describe the Night, 1984, Quixote Nuevo, Quack, Skeleton Crew, Murder on the Orient Express, Satchmo at the Waldorf, A Christmas Carol (Alley Theatre, Houston); Joseph and the Amazing Technicolor Dreamcoat, Legally Blonde (Lees-McRay Summer Theatre); Hairspray, Smokey Joe's Cafe (Hope Summer Repertory Theatre). Education: BA in Theatre Arts, New Mexico State University; MFA in Theatre Design and Technology – Stage Management, UMKC. AEA Member  
MACKENZIE GOODWIN TRAN (Assistant Director, Production COVID Compliance Officer) (She/Her/Hers)   KCRep: The Living Room's Carousel (Assistant Director), Commons Producer for Playwright Nathan Louis Jackson during his residency. Local: Alice's Wonderland (Production Stage Manager, The Coterie); Dot, The Price (Production Stage Manager, Kansas City Actors Theatre); The Buffalo Room (co-curator with Vi Tran); COVID Safety Officer: The Pests (Kansas City Actors Theatre); Coordinator, return-to-production safety protocols (The Coterie). Other Credits: The Buffalo Room (co-curator with Vi Tran); The Butcher's Son, an autobiographical folk musical by Vi Tran (developer/director). Awards: The Butcher's Son (Most Promising New Musical, Chicago Musical Theatre Festival). Affiliations: Lincoln Center Directors Lab (2015/2016); Chicago Directors Lab (2018/2019). Makenzie is a double-certified COVID Compliance Officer in Audience and Patron Safety as well as Production Safety. AEA Member 
Learn more about the show
Following the performance on Thursday, February 2, join us for a free Conversation Series, a post-show discussion with playwright, Mashuq Mushtaq Deen and Stuart Carden, KCRep's Artistic Director.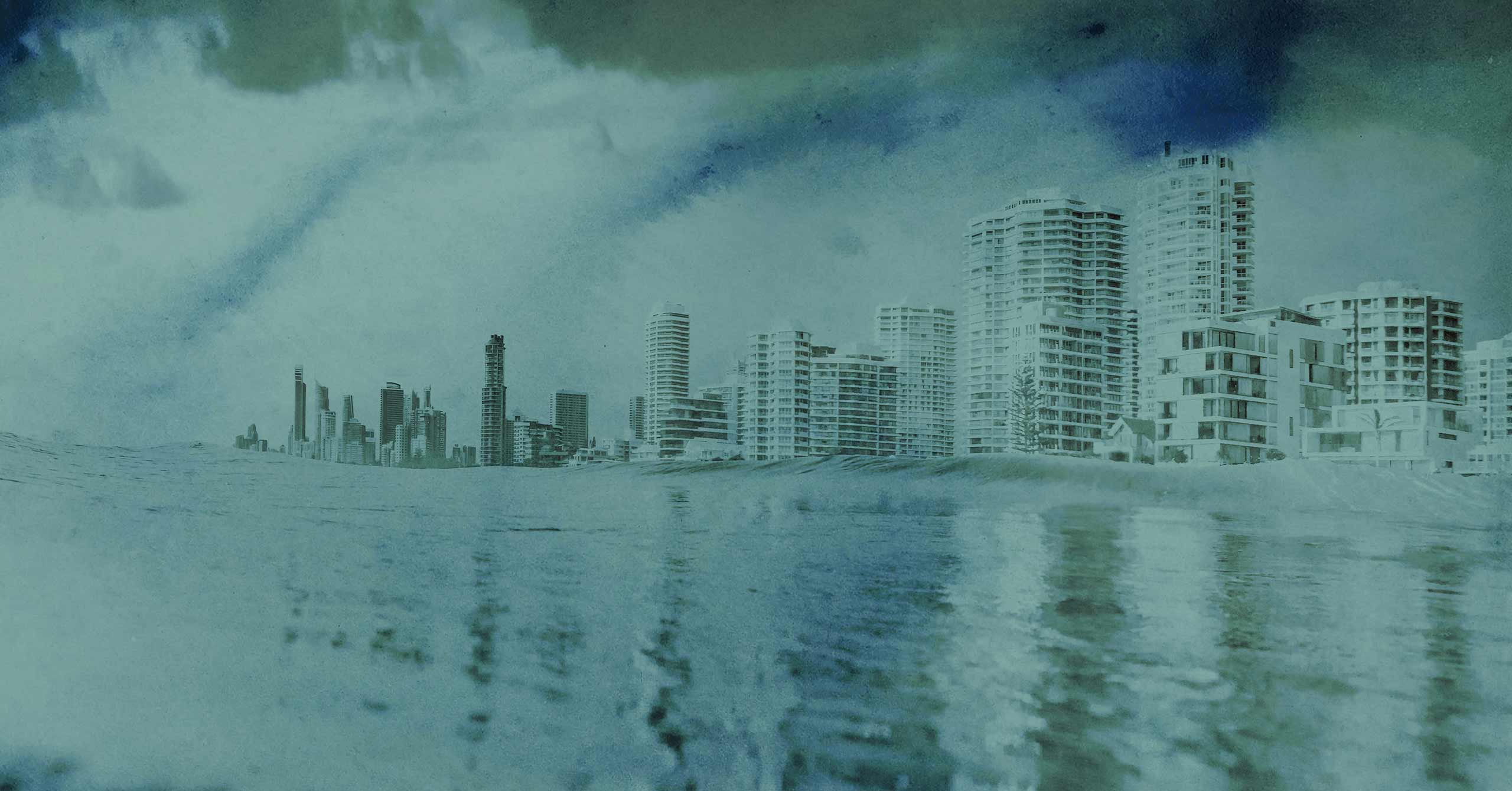 In this exclusive interview with KCRep, Flood playwright Mashuq Mushtaq Deen talks about his inspiration for the play and how it came to be. HALLIE GORDON: One of the many…
Additional support provided by: